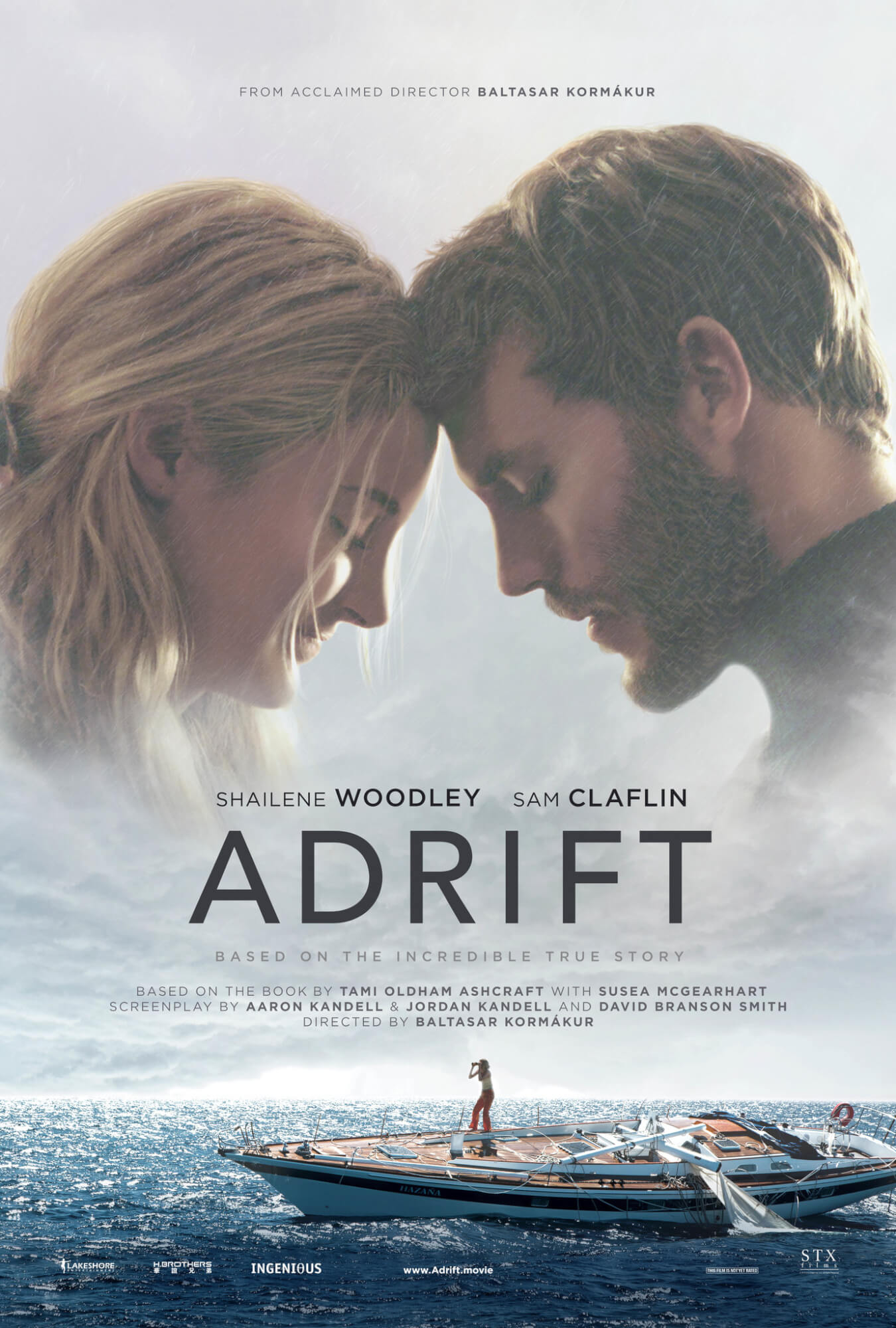 I've got to say this film, based on a true story, had me gripped the whole time... and that's surprising bearing in mind usually I'm asleep 5 minutes in to a film.
Now I'm super scared of the sea anyway, but this one has really made me see a terrifying side to nature that I never want to experience personally. You won't get me on a sailing trip after seeing this film, that's for sure!!
I've got to say I personally love both of the main actors in Adrift and the romance side to things is totally tolerable and not too smooshy.
If you like a bit of action mixed with a bit of romancey stuff and some scary weather, I would definitely recommend a watch if you haven't seen it.
We would give this one 4 stars.