February 13, 2019
The Rudest and Cheekiest Mother's Day Cards
of 2020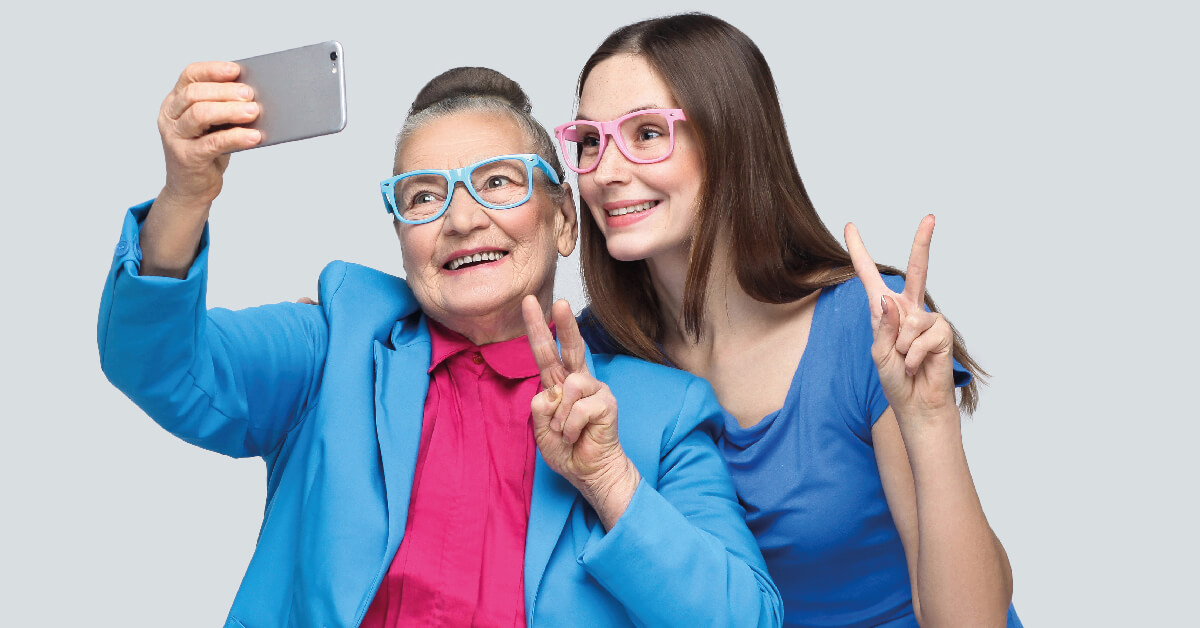 Now that Cupid's day is out of the way, we can focus on celebrating all of those flipping amazing Mums, Step-Mums and Grandmas who are doing a brilliant job at basically helping us to live our best lives.
If you are struggling to find the perfect card to say how much you appreciate your Mum, we've totally got you covered. Whether you want a card that matches your Mum's wicked sense of humour or one that makes her tear up, you've come to the right place.
For the Technophone Mum
I have to say these cards crack me up. If your Mum is anything like mine, watching her scrolling with her middle finger with her flip phone case just tickles me. Or even seeing her try to use facebook, tagging you in the worst pictures and checking in every place you go. We've brought out a new range of cards called 'I love you even though...' which basically sums up how funny it is watching your Mum use technology.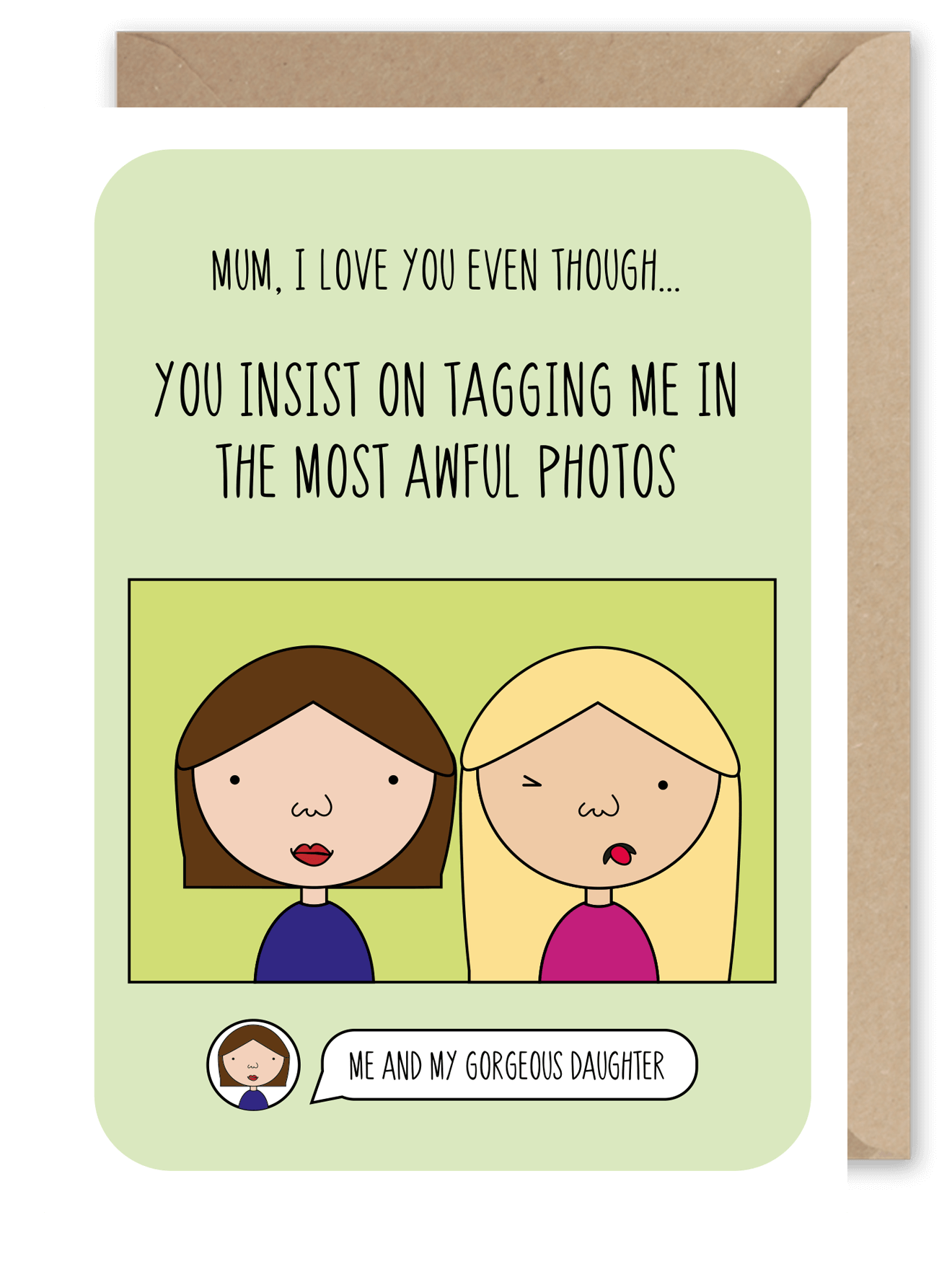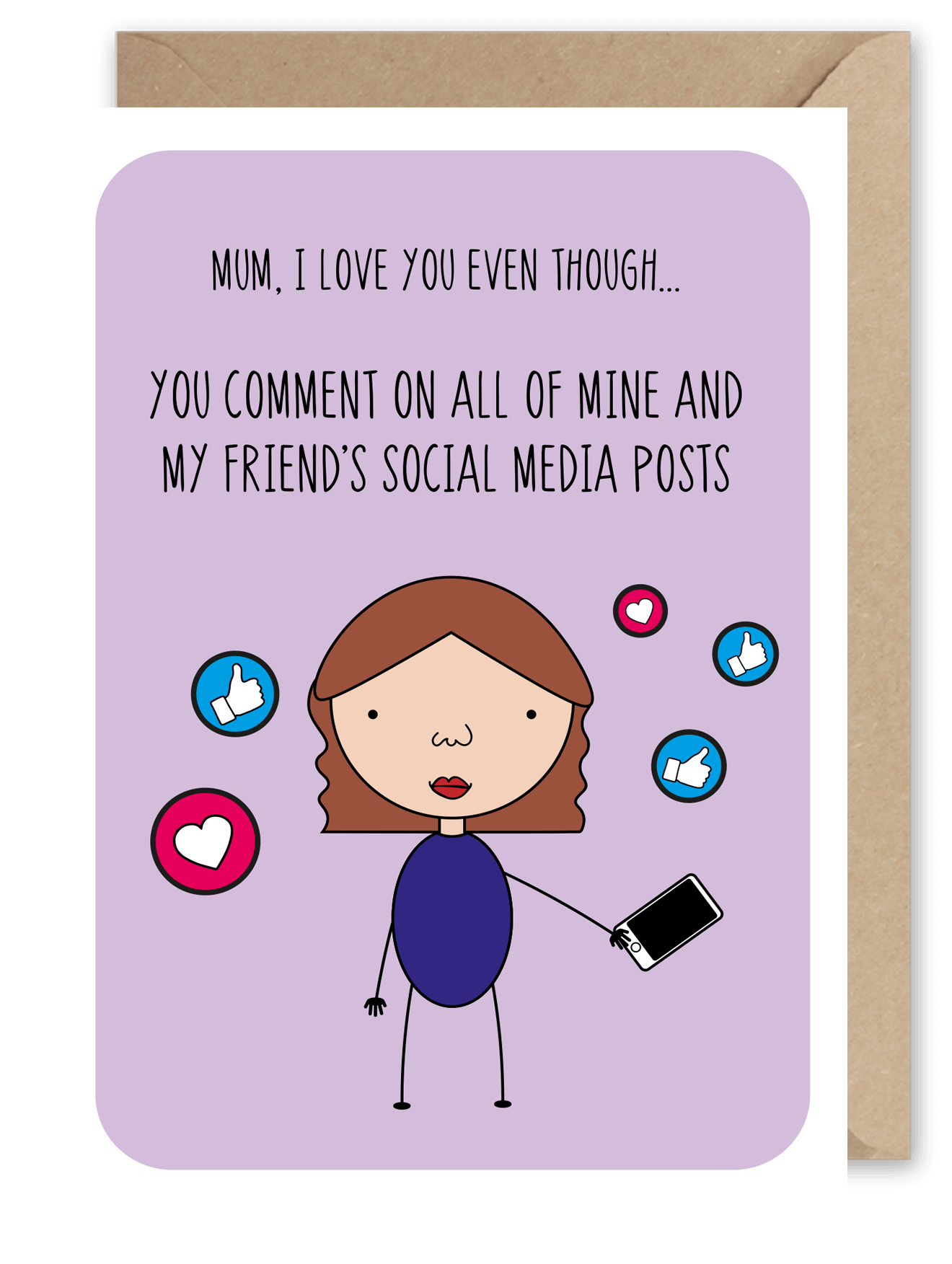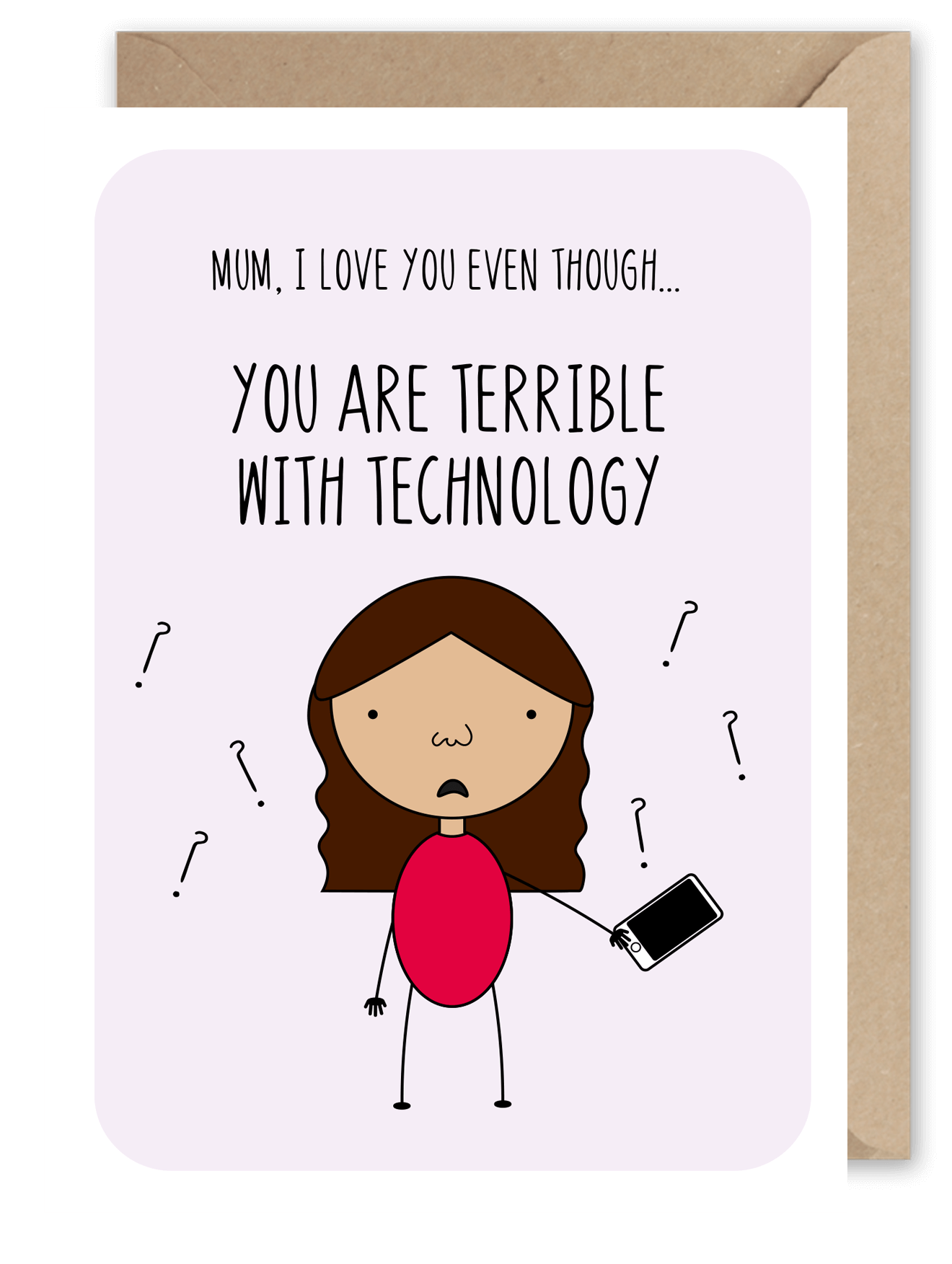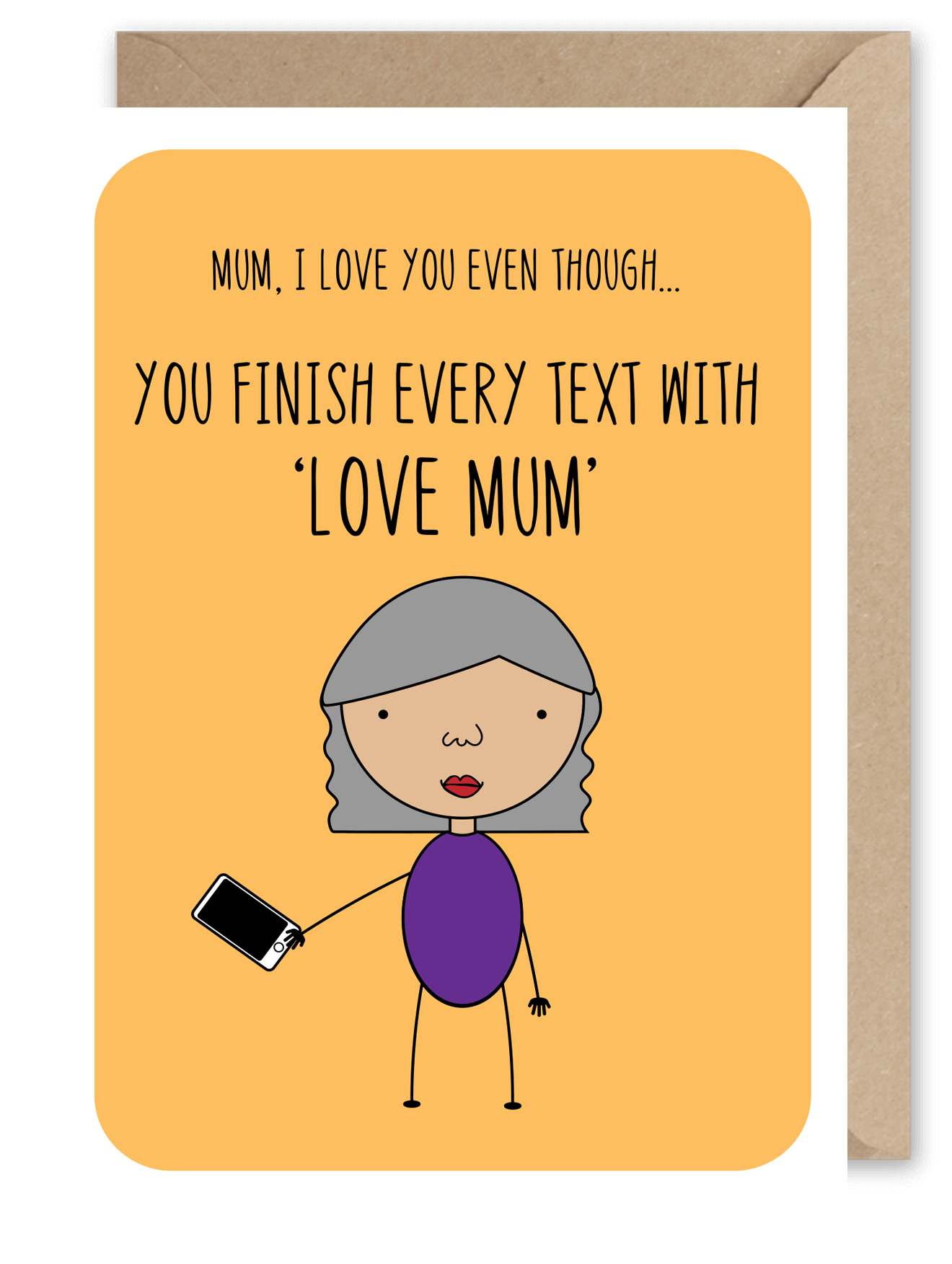 ---
Down With The Kids Mum
Flipping heck it drives me mad when my Mum uses phrases like 'I'm down with the kids' or tries to use the words 'that's well sick'. I try to humour it however it totally put the hairs up on the back of my neck. PLEASE STOP MUM! This is what inspired this cheeky card below...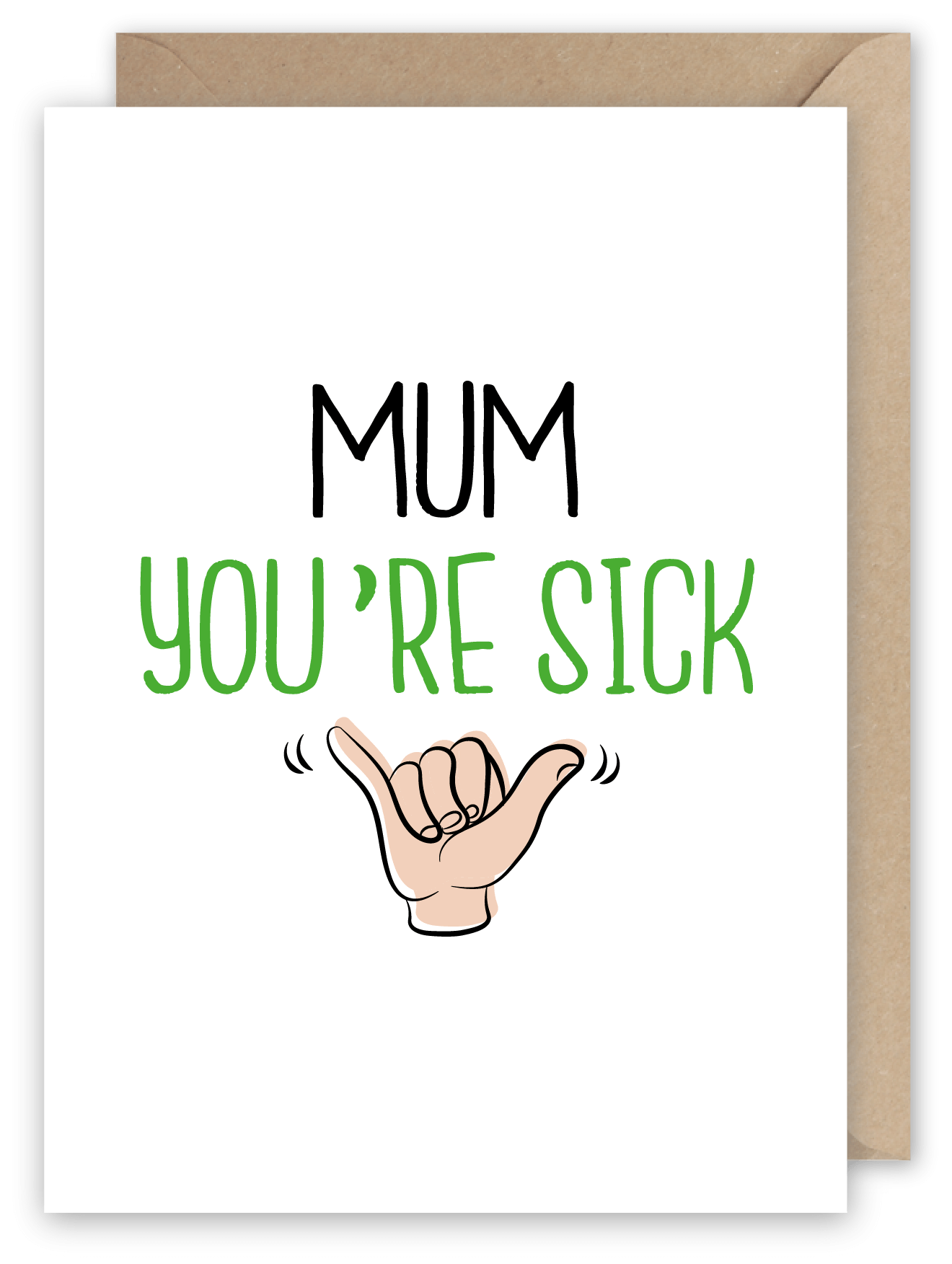 ---
Bank Of Mum
We all are the first to moan about still living with our parents, however we secretly wouldn't know what to do without them (...& their bank accounts.) I mean, we'd have to start adulting and I'm totally not ready for that yet.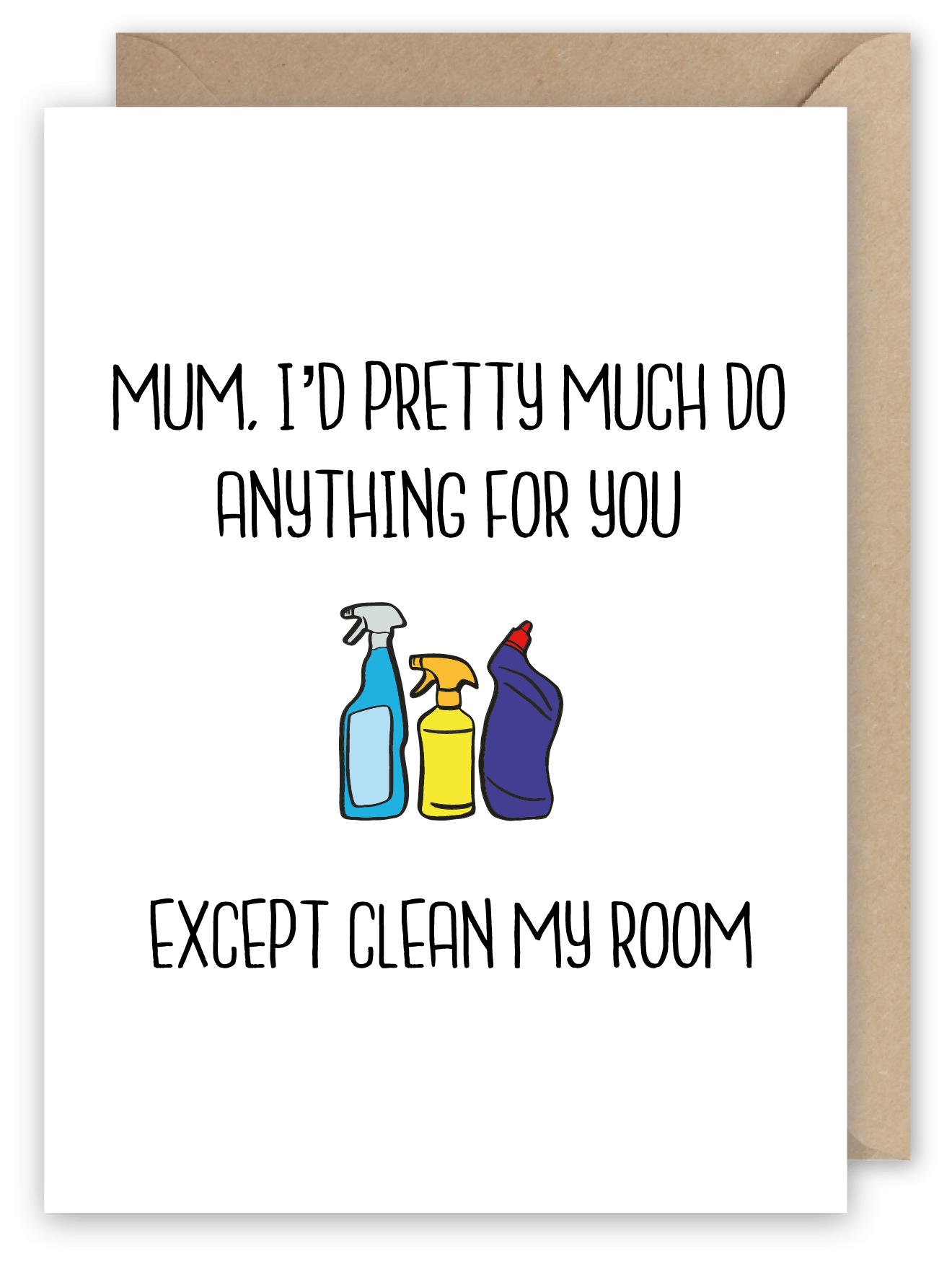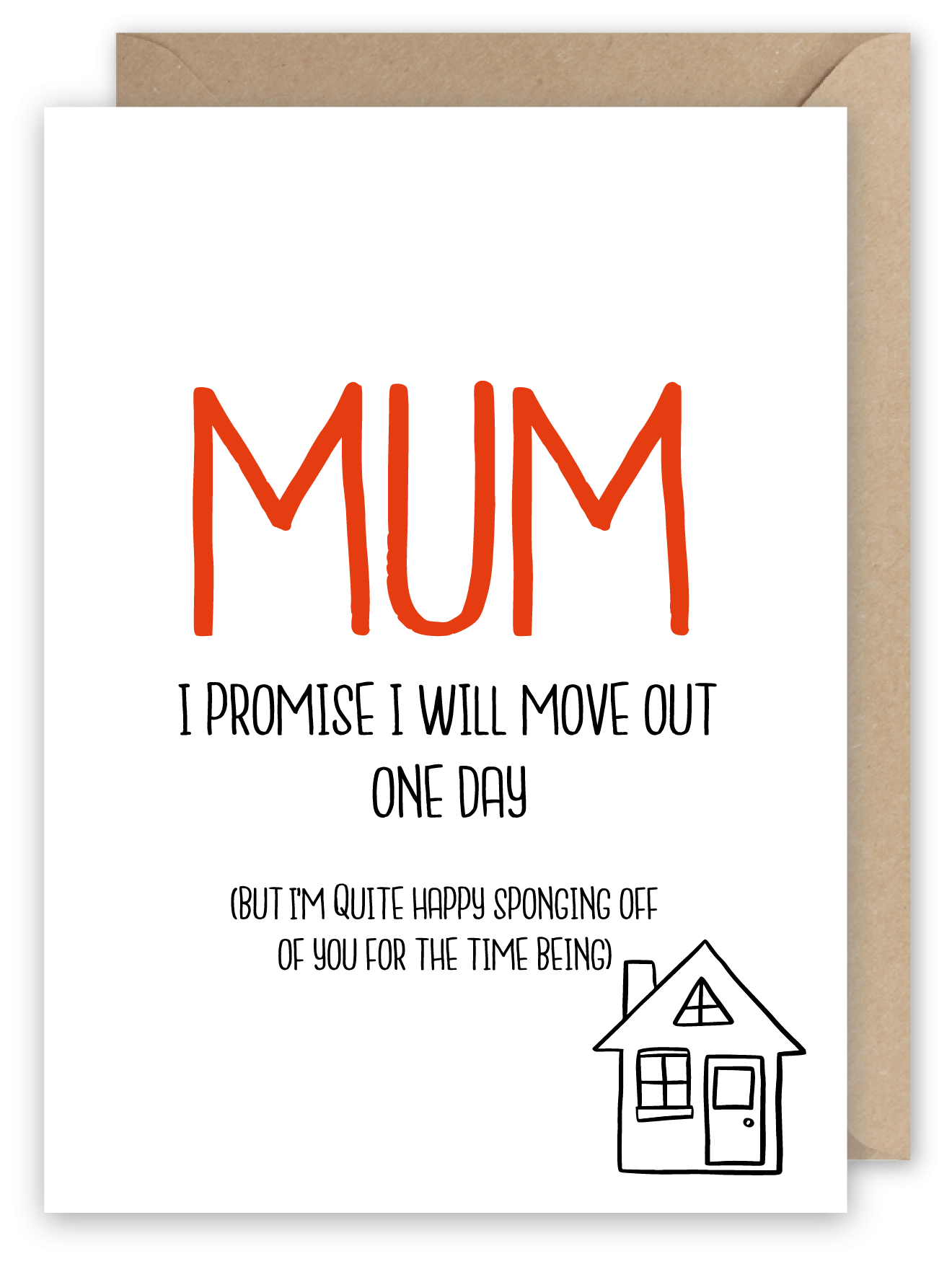 ---
Soppy Mum
We all know that Mum's love a bit of the sentimental crap... personally I hate the cards that are full of flowers and butterflies and have a long spiel inside telling your Mum how much you adore your "blossoming relationship". Pass me the bloomin' bucket! I'm a bit more straight to the point than that... so these are the cards we came up with. They show that you love your mum whilst cutting out the gushy shit. We've even got one for your Step-Mum/Auntie/Carer/Grandma.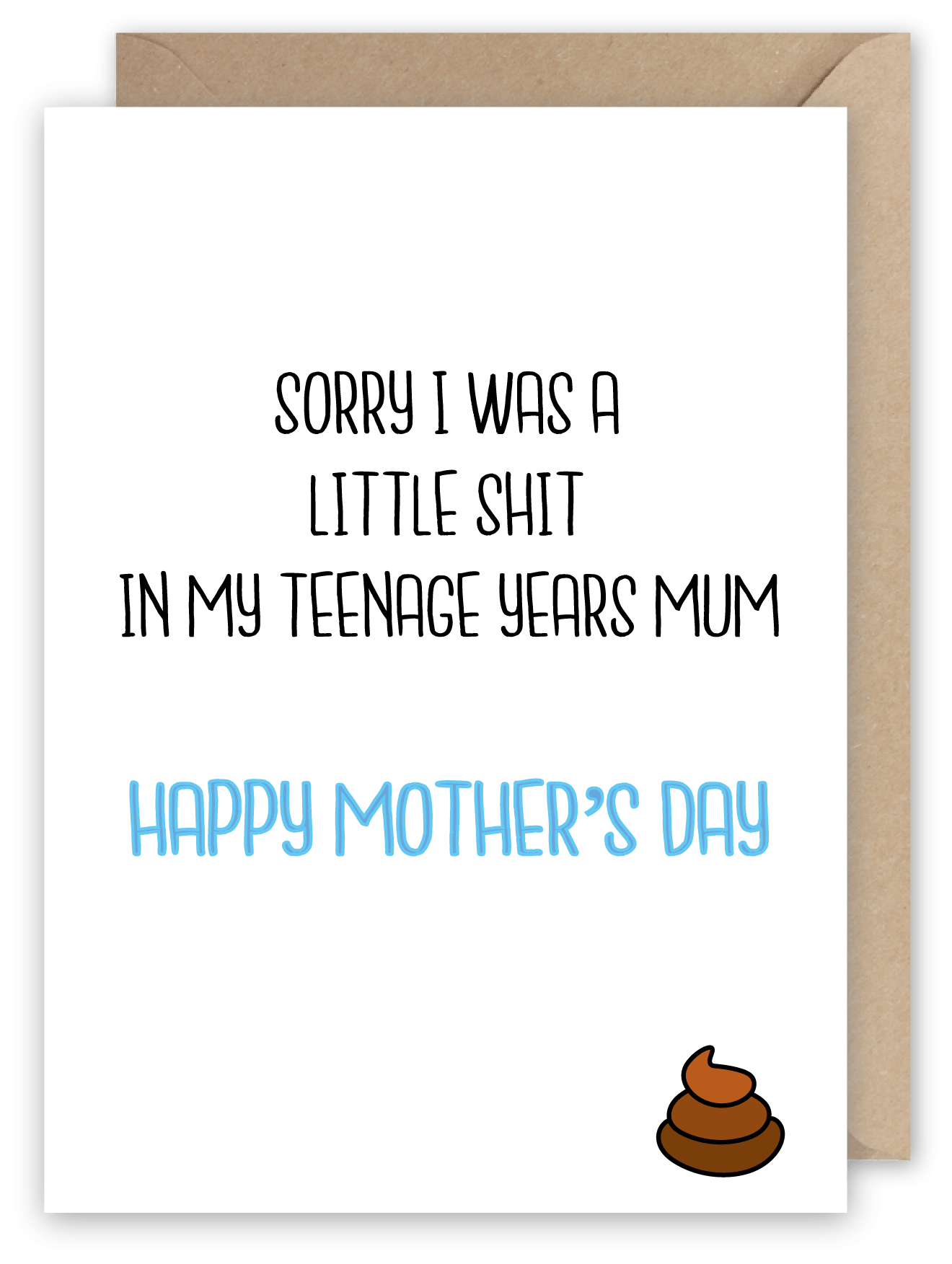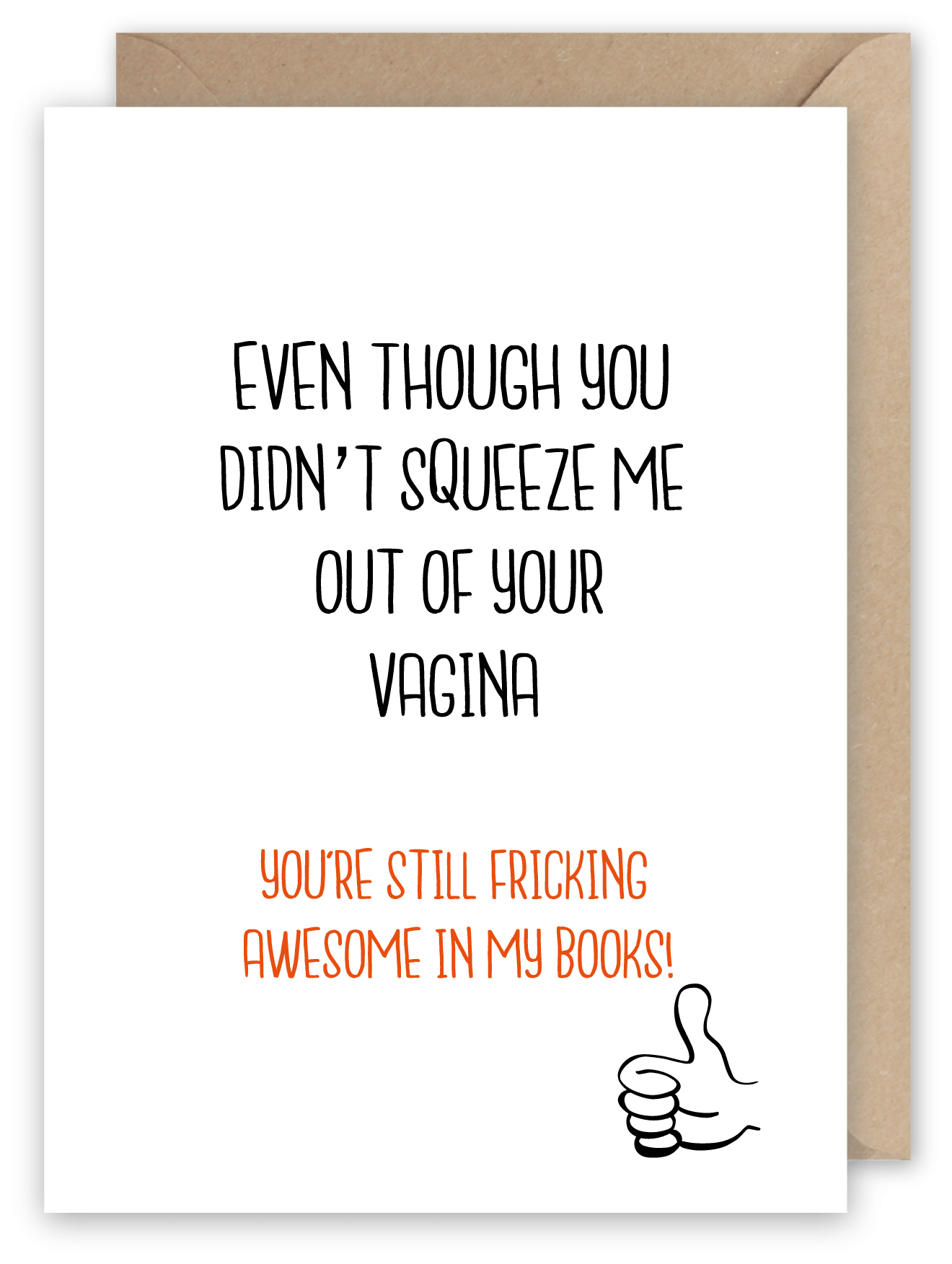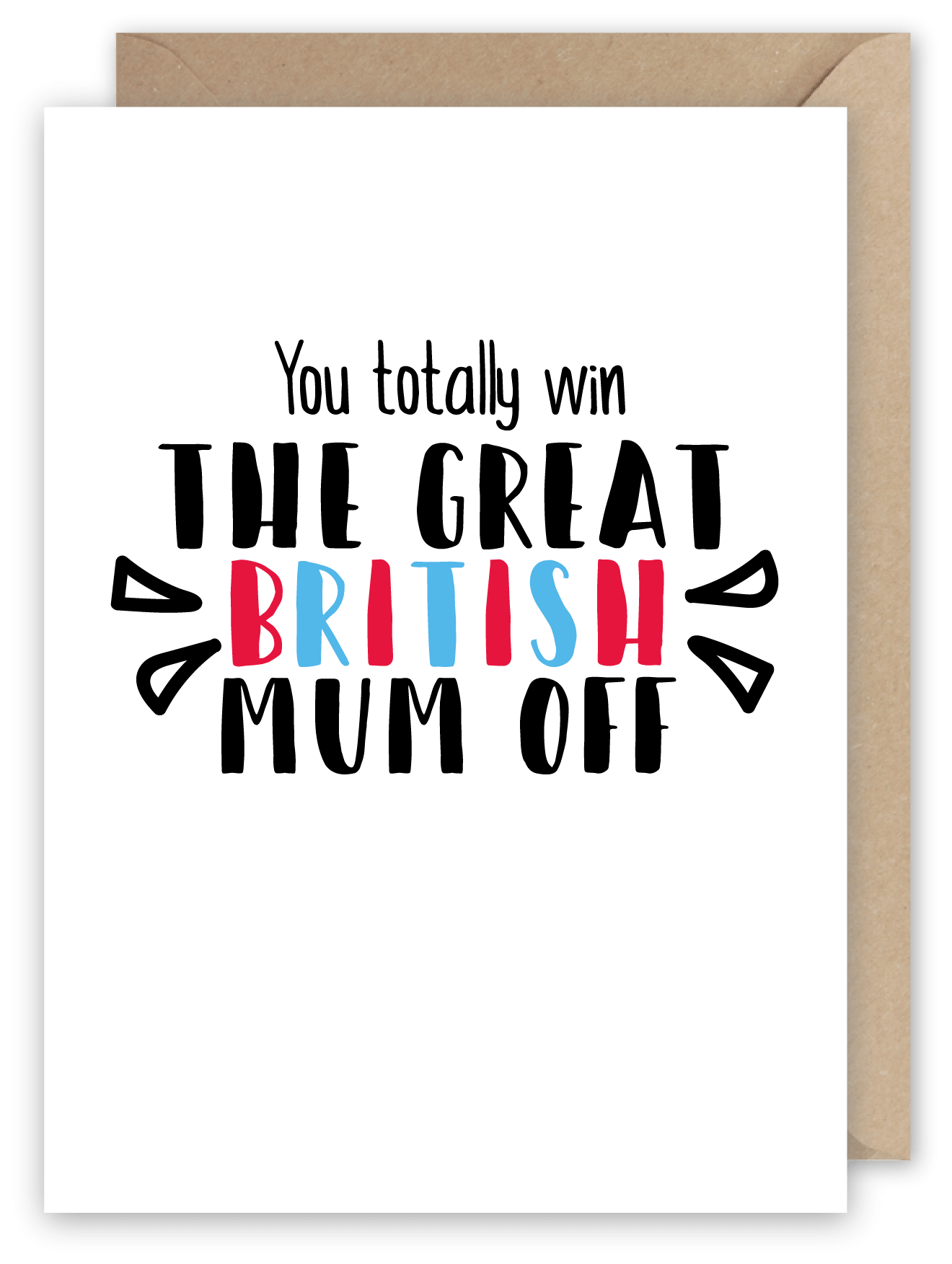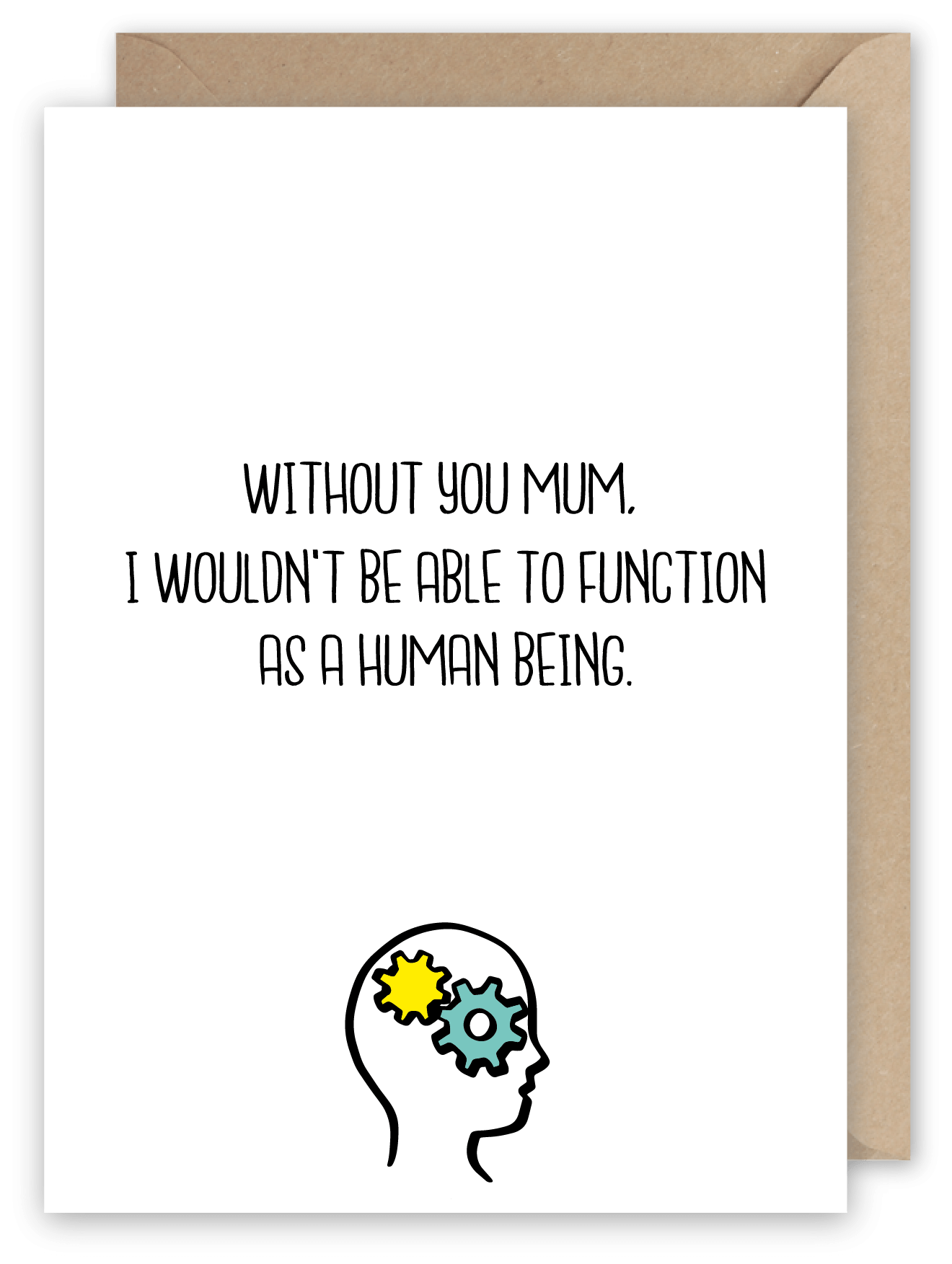 ---
LGBTQ Mums
We are totally proud to support the awesome LGBTQ Mums out there.. YOU ARE FLIPPING AWESOME AND WE LOVE YOU. If you've got two Mum's, we've got the perfect card for you. It even means you only have to buy one Mother's Day card, rather than two. We've thought of everything. Thank us later hehe!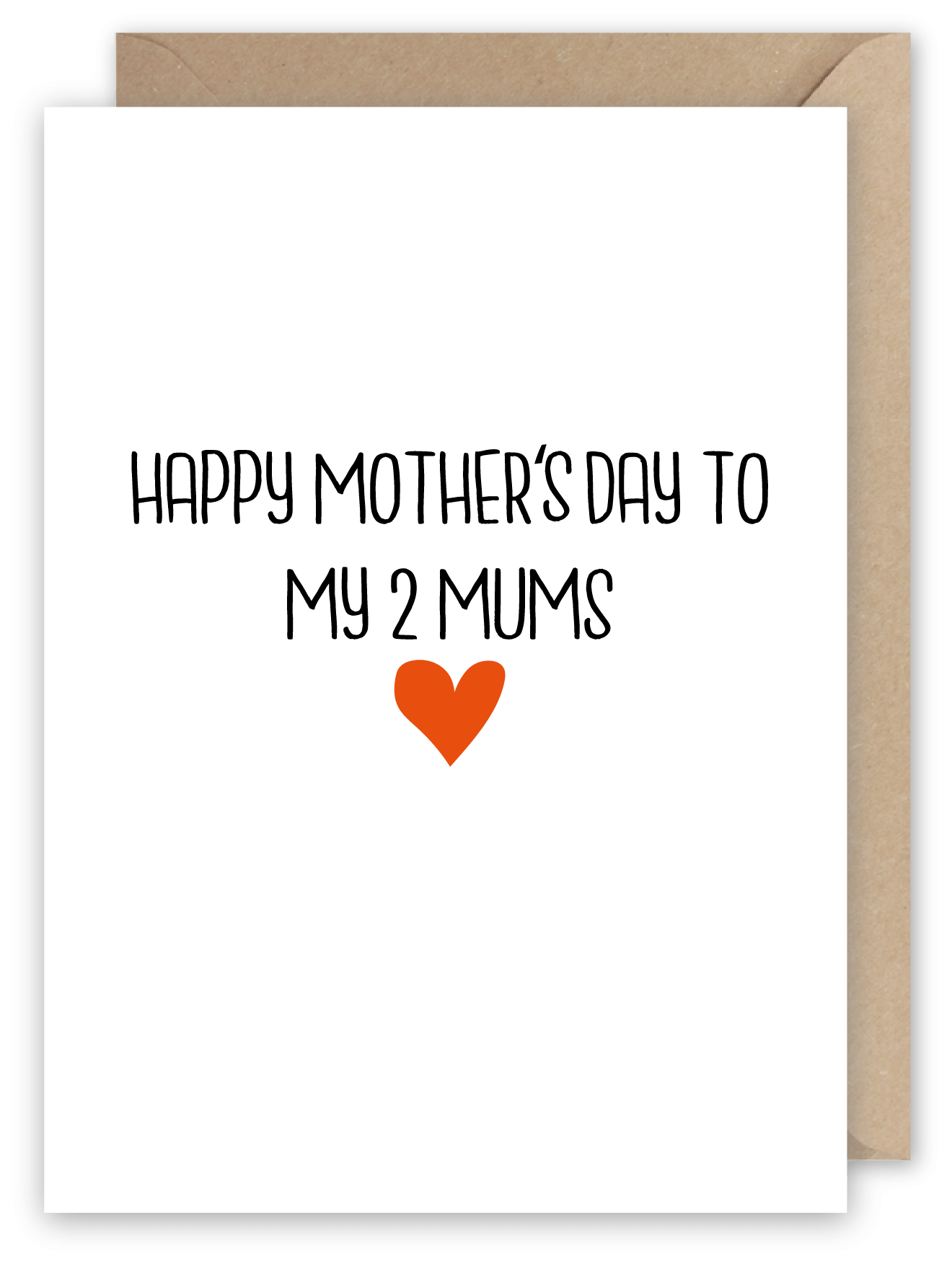 For those Mum's who totally support your sexuality... here is just the best card ever (and my favouritest eek!!!)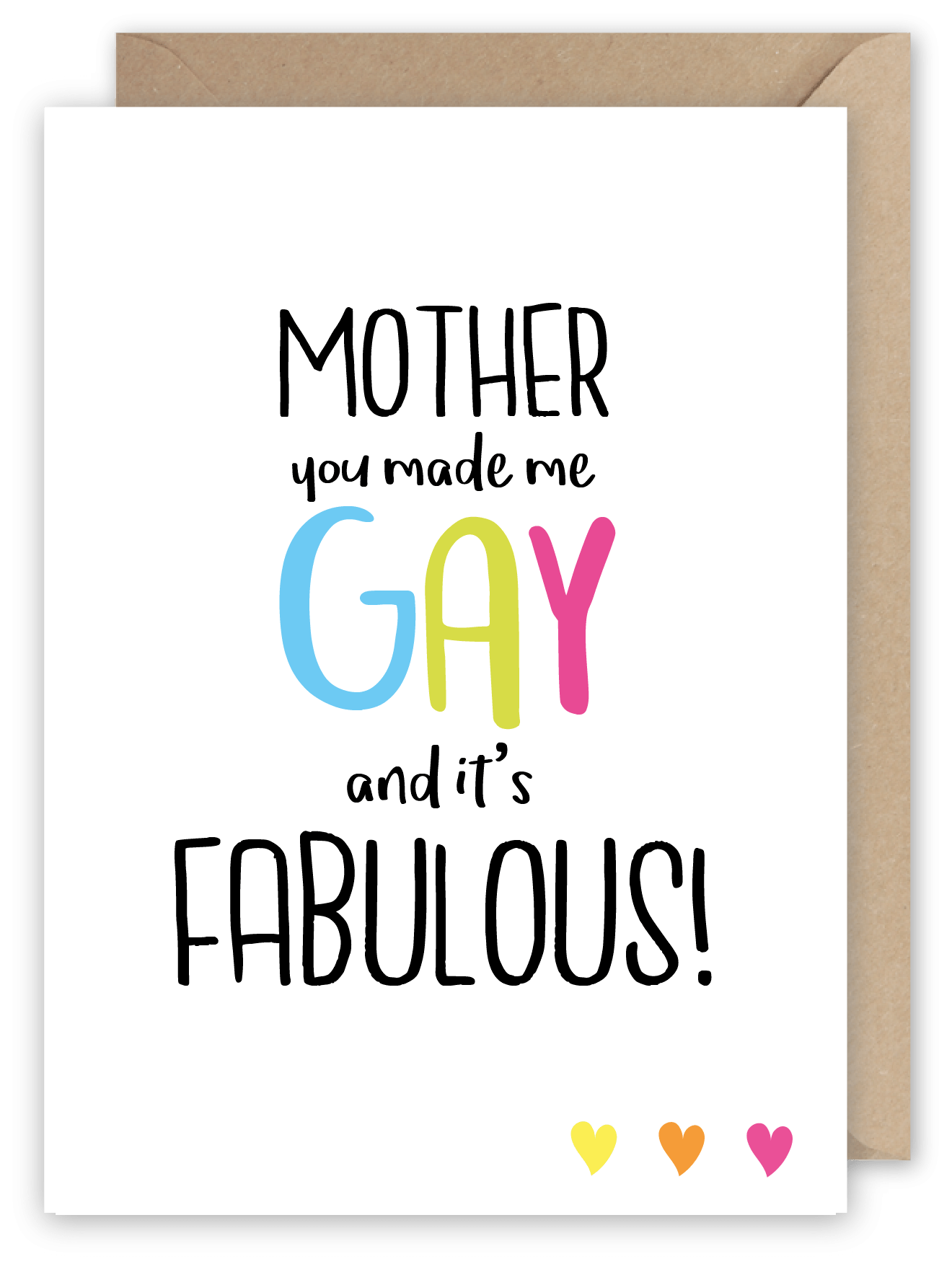 ---
Naughty Mum
If your Mum has the naughtiest sense of humour like yours... here are a few corkers that are sure to make your Mum chuckle. When I gave this card to my Mum last year, she almost peed herself. (That's totally my fault in more ways than one... sorry Mum!)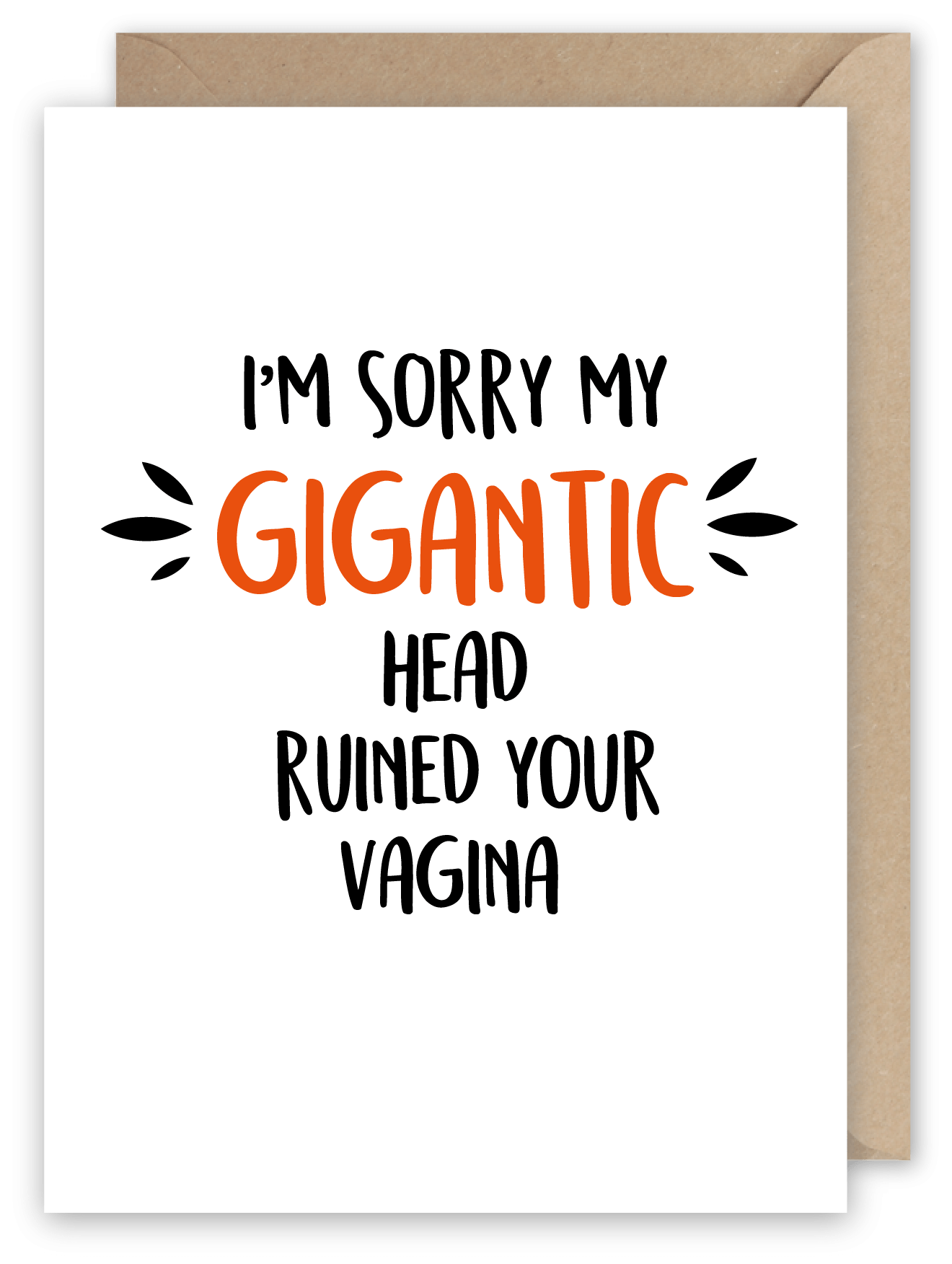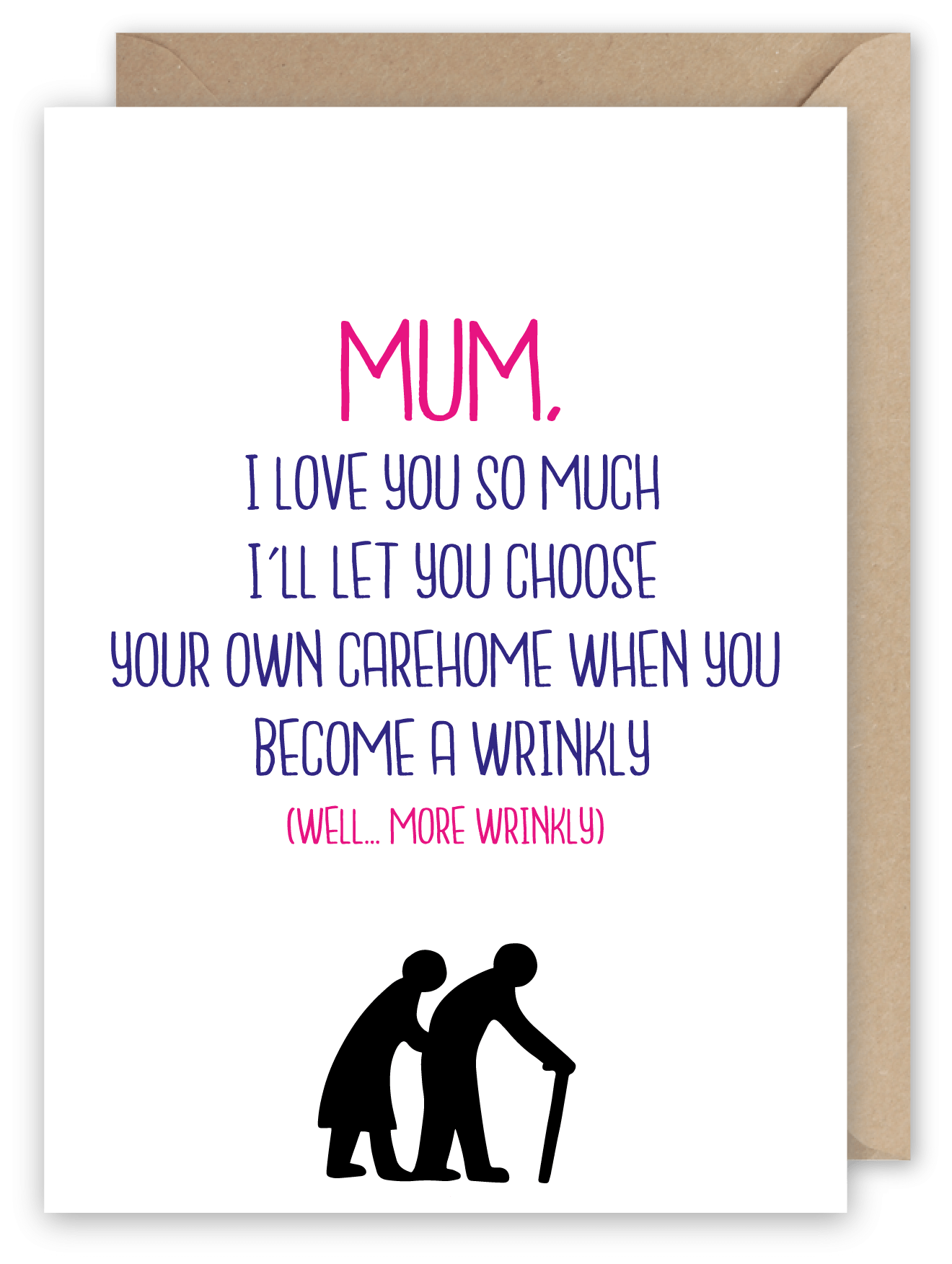 We've got way more cracking cards in our Mother's Day section on our website. Be sure to take a peak. It's free delivery on all of our cards - you can even send one straight to your Mum if you've left it a little late, with a personalised handwritten message inside!
Written by: Eva - Designer and Co-Owner of Pheasant Plucker.