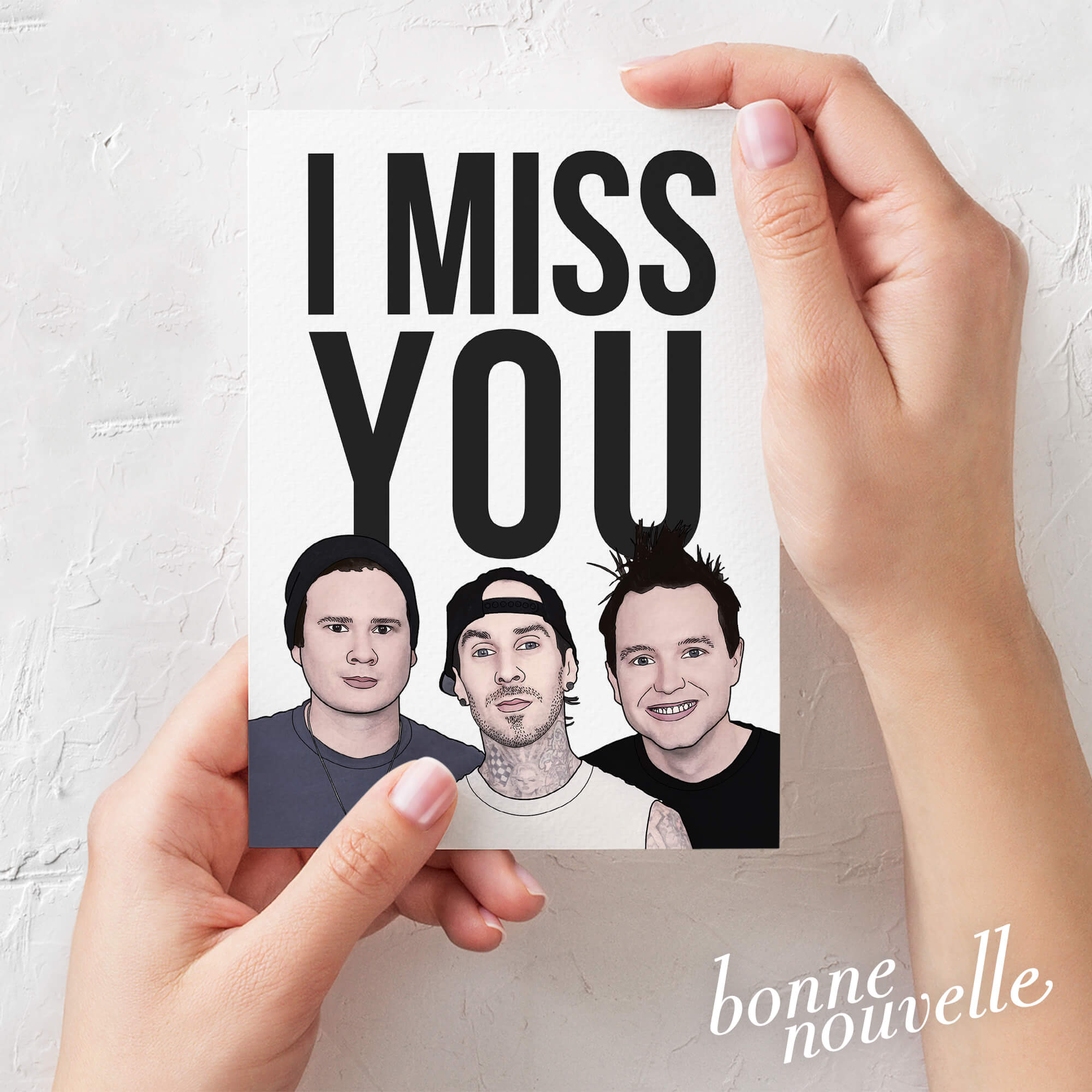 Blink 182
- Miss You Isolation Card
I miss you - Blink 182 Isolation Card designed by our awesome friends at Bonne Nouvelle.
Hello there, the angel from my nightmare... I miss you. I miss youuuuu.
£3.50
Professionally printed with high quality inks
Matching Kraft envelope
Measure at 127 x 178 mm
Designed & printed in the UK!