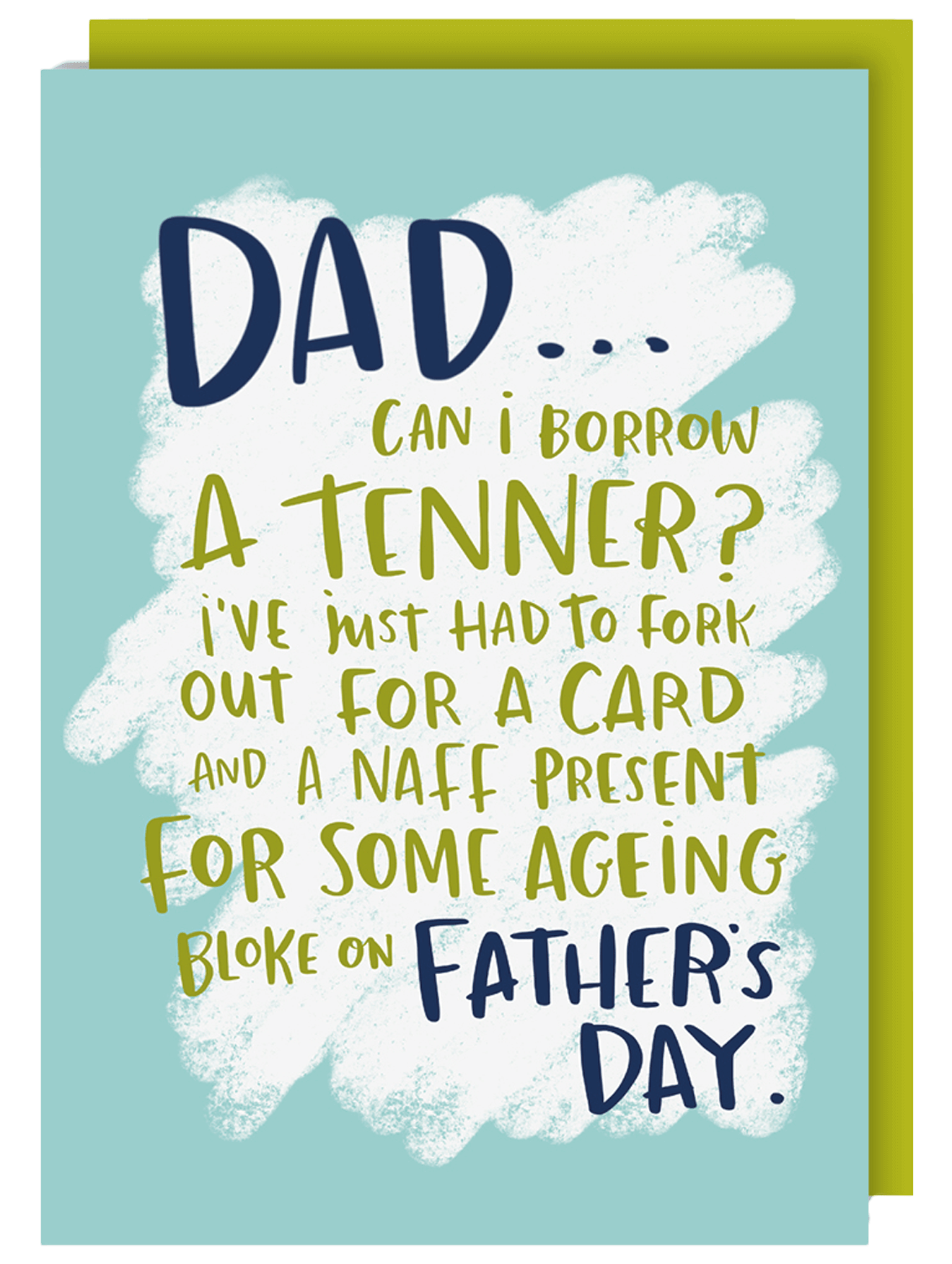 Dad Can I Borrow
A Tenner?
Dad, Can I Borrow A Tenner? I've Just Had To Fork Out For A Card And A Naff Present For Some Ageing Bloke On Father's Day.
This hilarious card is designed by our good friend Lucy at Lucy Maggie Designs.
Please be aware this order will be sent separately to other designer's cards.
£3.50
120 x 170 mm greetings card with matching envelope.
Blank inside.