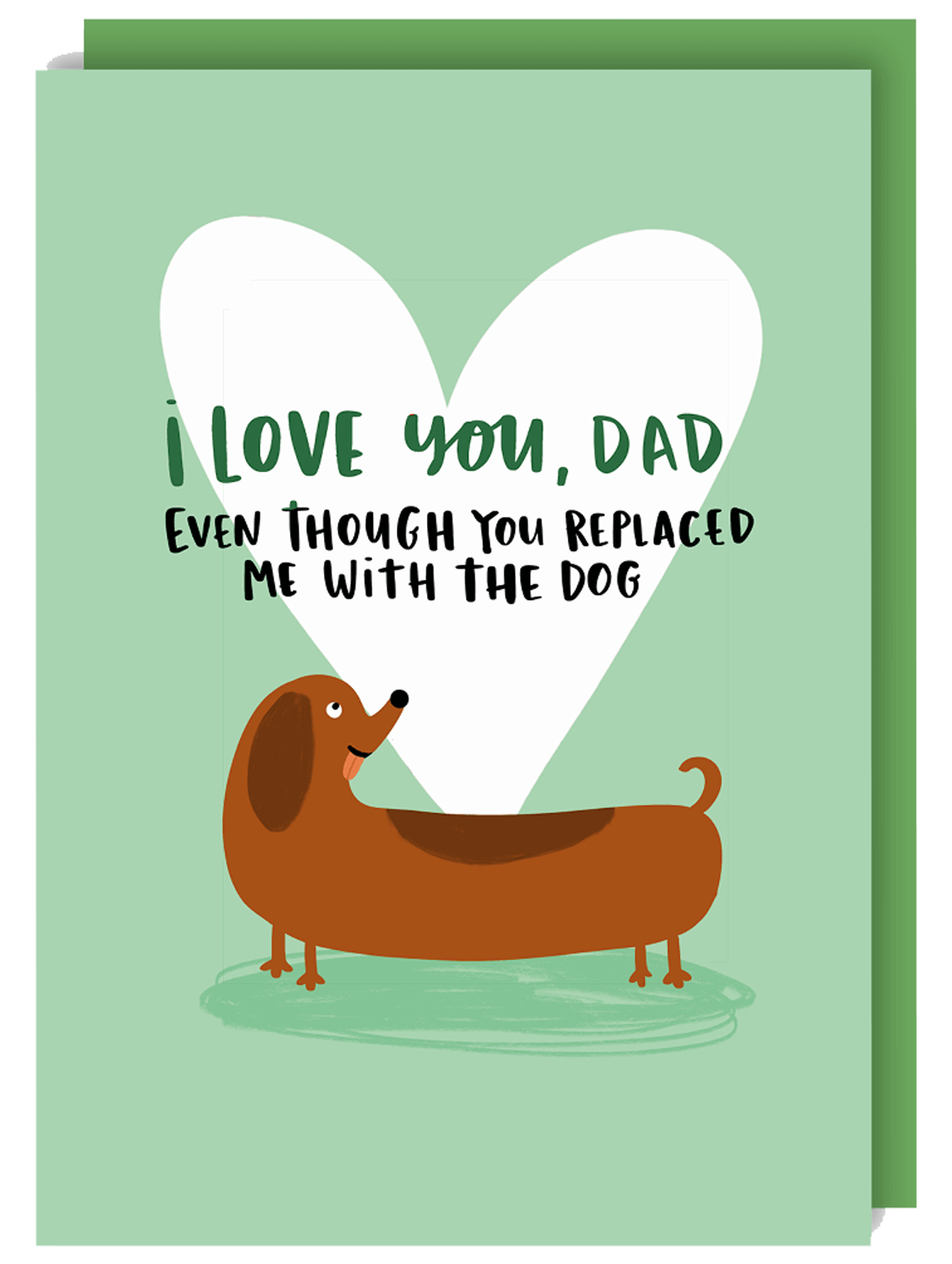 Dad Replace Me With The Dog
- Father's Day Card
I love you, Dad even though you replaced me with the dog... this hilarious Father's Day card is perfect for your dog-obsessed Dad.
This cheeky card is designed by our good friend Lucy at Lucy Maggie Designs.
Please be aware this order will be sent separately to other designer's cards.
£3.50
120 x 170 mm greetings card with matching envelope.
Blank inside.