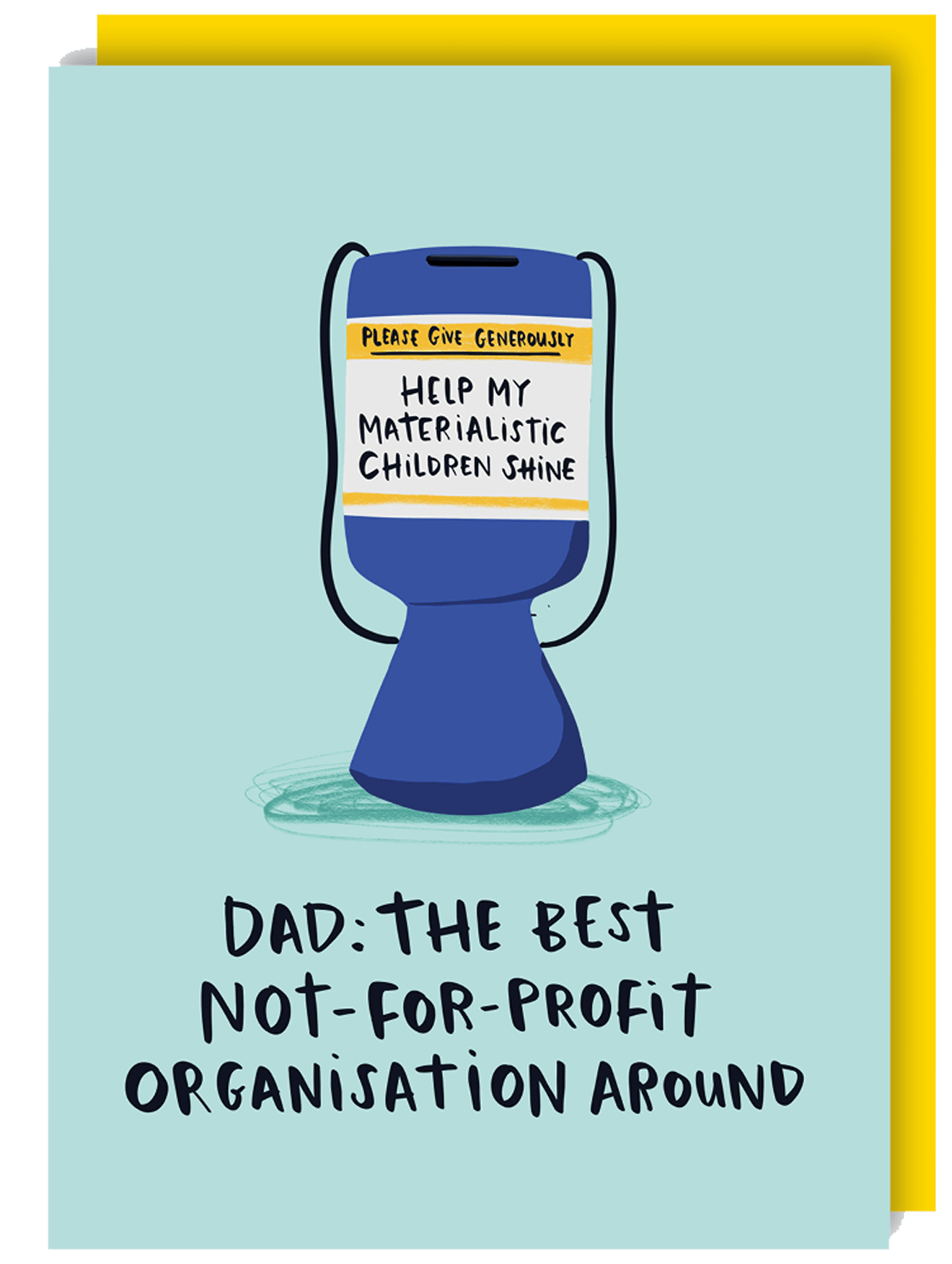 Dad: The Best Not For Profit Organisation
- Father's Day Card
Dad: The best not-for-profit organisation around... when the bank of Dad always comes to the rescue when you need food to survive a new handbag! Love you Dad.
This hilarious card is designed by our good friend Lucy at Lucy Maggie Designs.
Please be aware this order will be sent separately to other designer's cards.
£3.50
120 x 170 mm greetings card with matching envelope.
Blank inside.