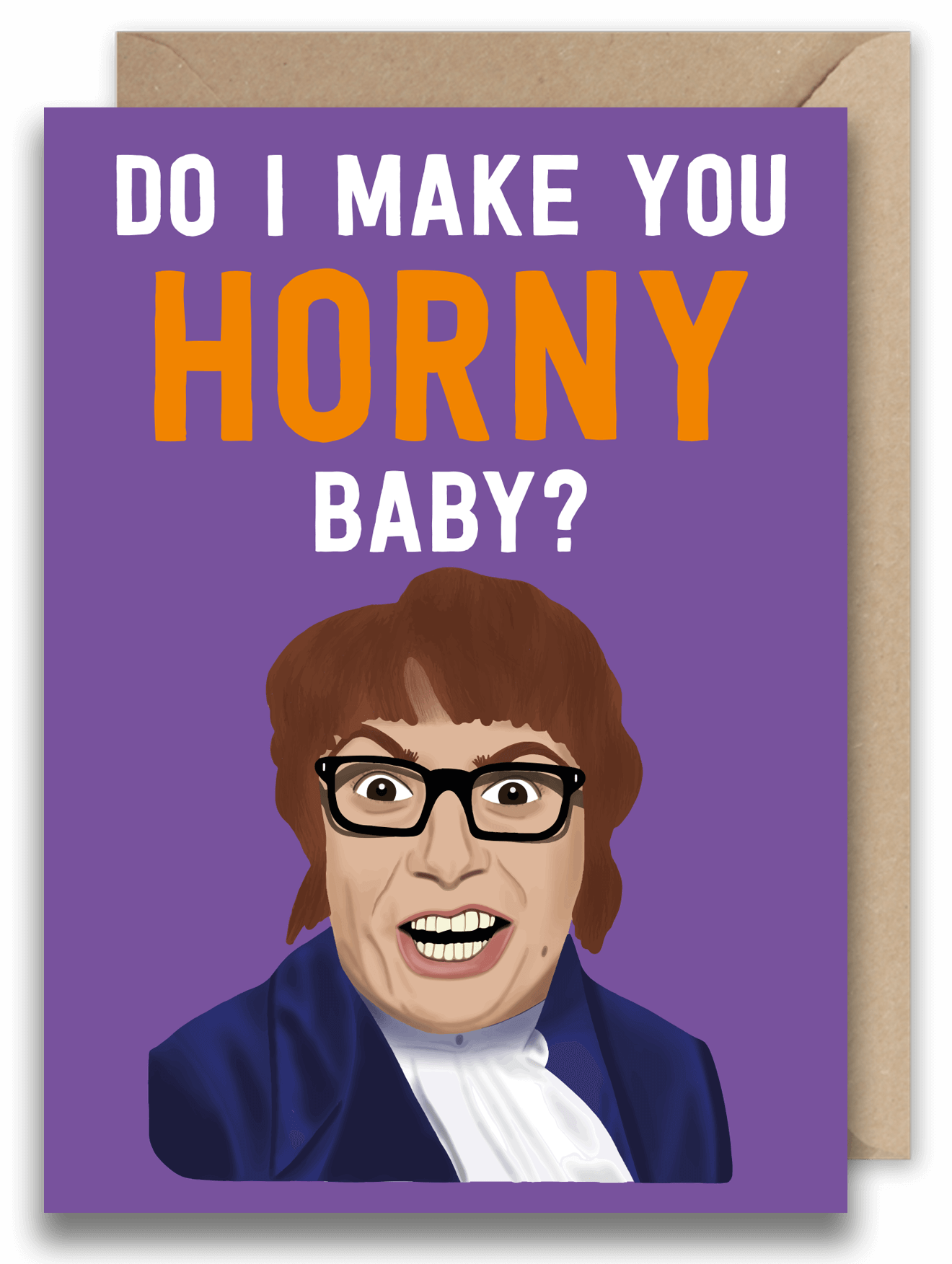 Do I Make You Horny Baby?
- Austin Powers Card
Do I Make You Horny Baby? Do I? Austin Powers - one of our favourite characters of all time. That's in my bag baby!
Great as a birthday card, anniversary card or what we like to call a *hint hint* card to get your lover dropping their pants.
£3.20
Size A6
Blank Inside
Printed on high quality card, comes with a Kraft envelope & is sealed in a cellophane pocket.
It will be sent to you via Royal Mail First Class in a brown board backed envelope to prevent bending.