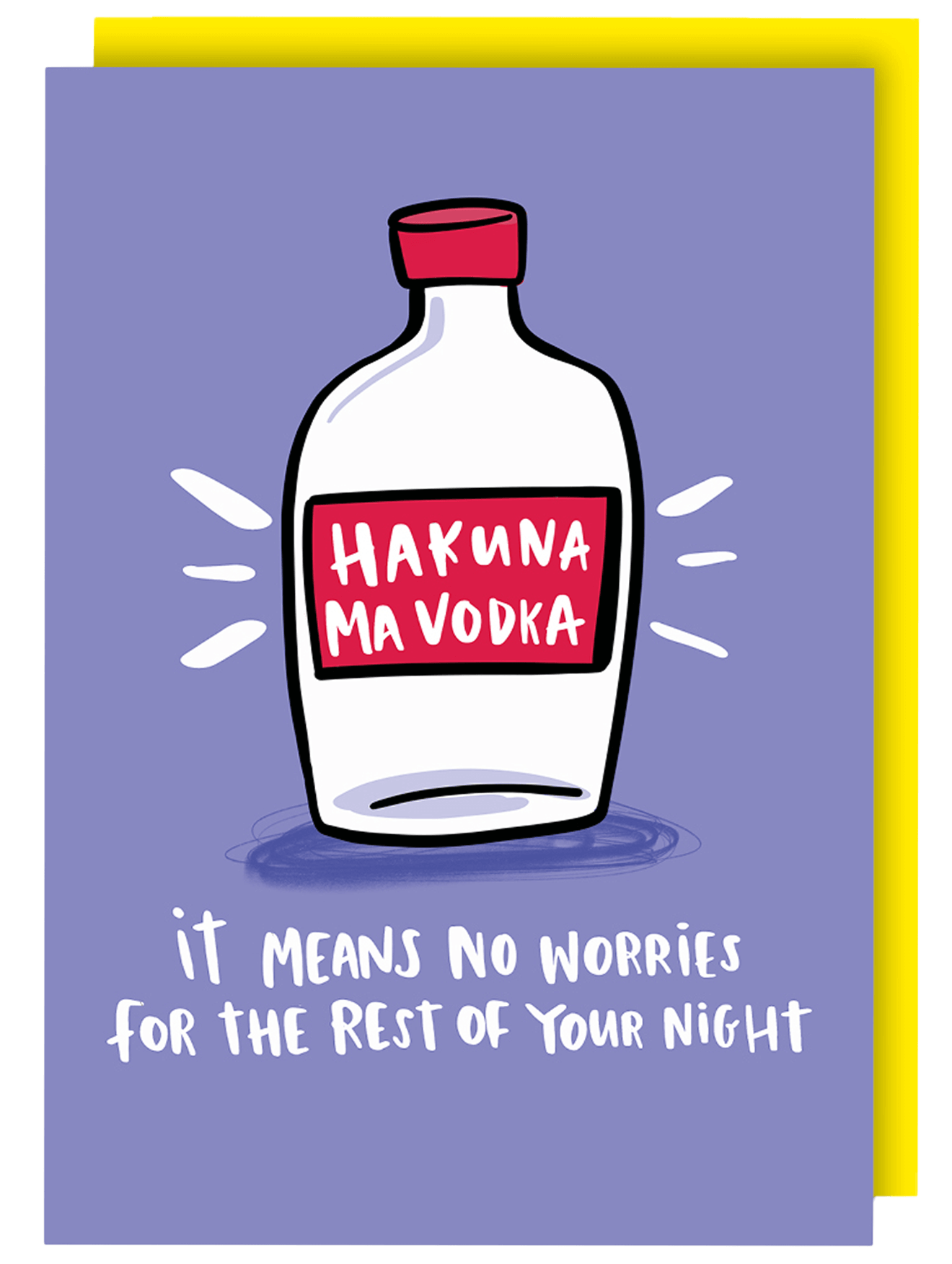 Hakuna MaVodka
Hakuna Ma Vodka... It means no worries for the rest of your night... well until the next morning that is!
This funny card is designed by our good friend Lucy at Lucy Maggie Designs.
Please be aware this order will be sent separately to other designer's cards.
£3.80
120 x 170 mm greetings card with matching envelope.
Blank inside.