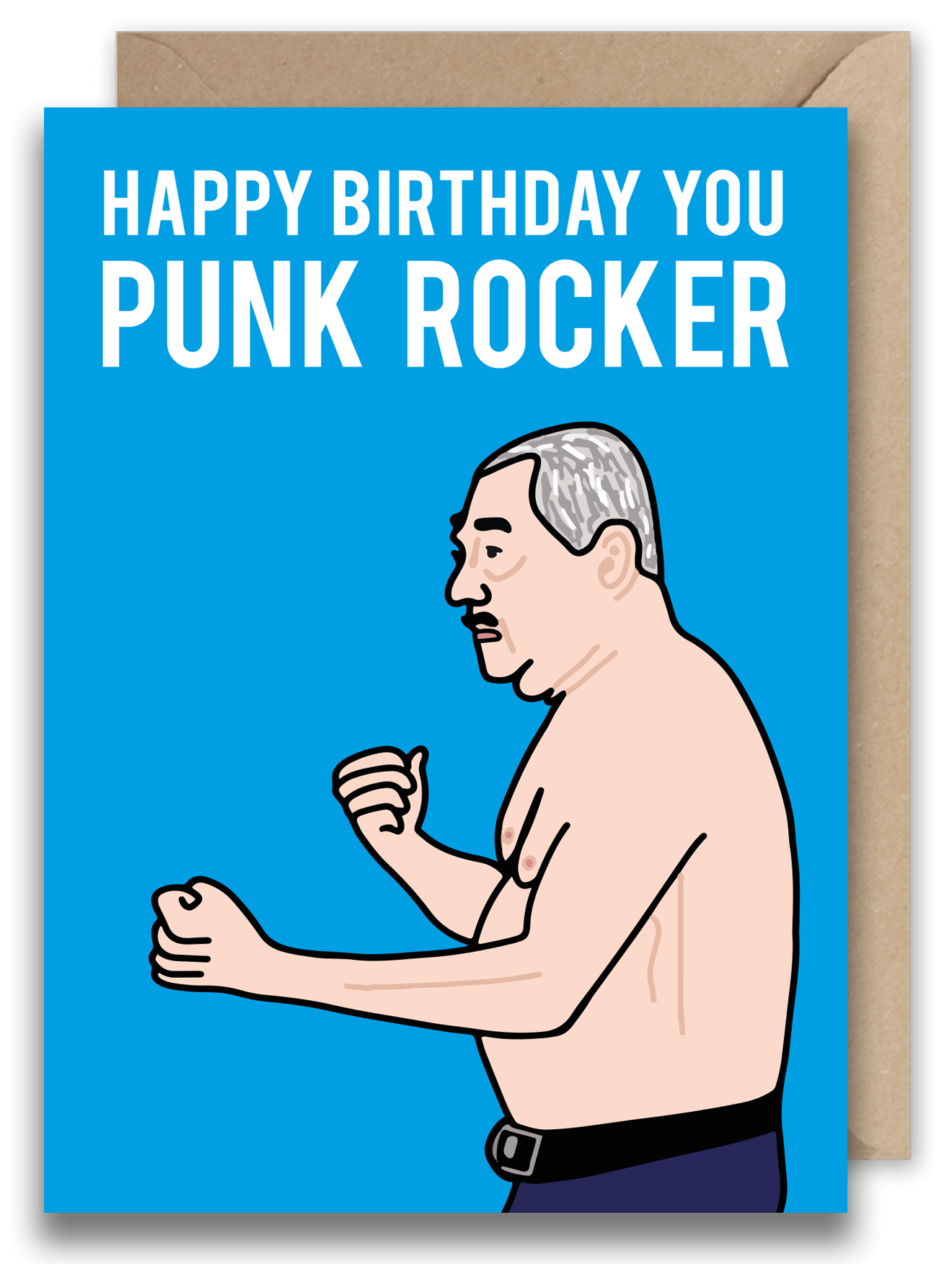 Happy Birthday You Punk Rocker
- Mr Morris Friday Night Dinner Card
Happy birthday you punk rocker... Mr Morris from Friday Night Dinner definitely does not like punk rockers. He'll give you birthday beats.
£3.50
Size A6
Blank Inside
Printed on high quality card, comes with a Kraft envelope & is sealed in a cellophane pocket.
It will be sent to you via Royal Mail First Class in a brown board backed envelope to prevent bending.