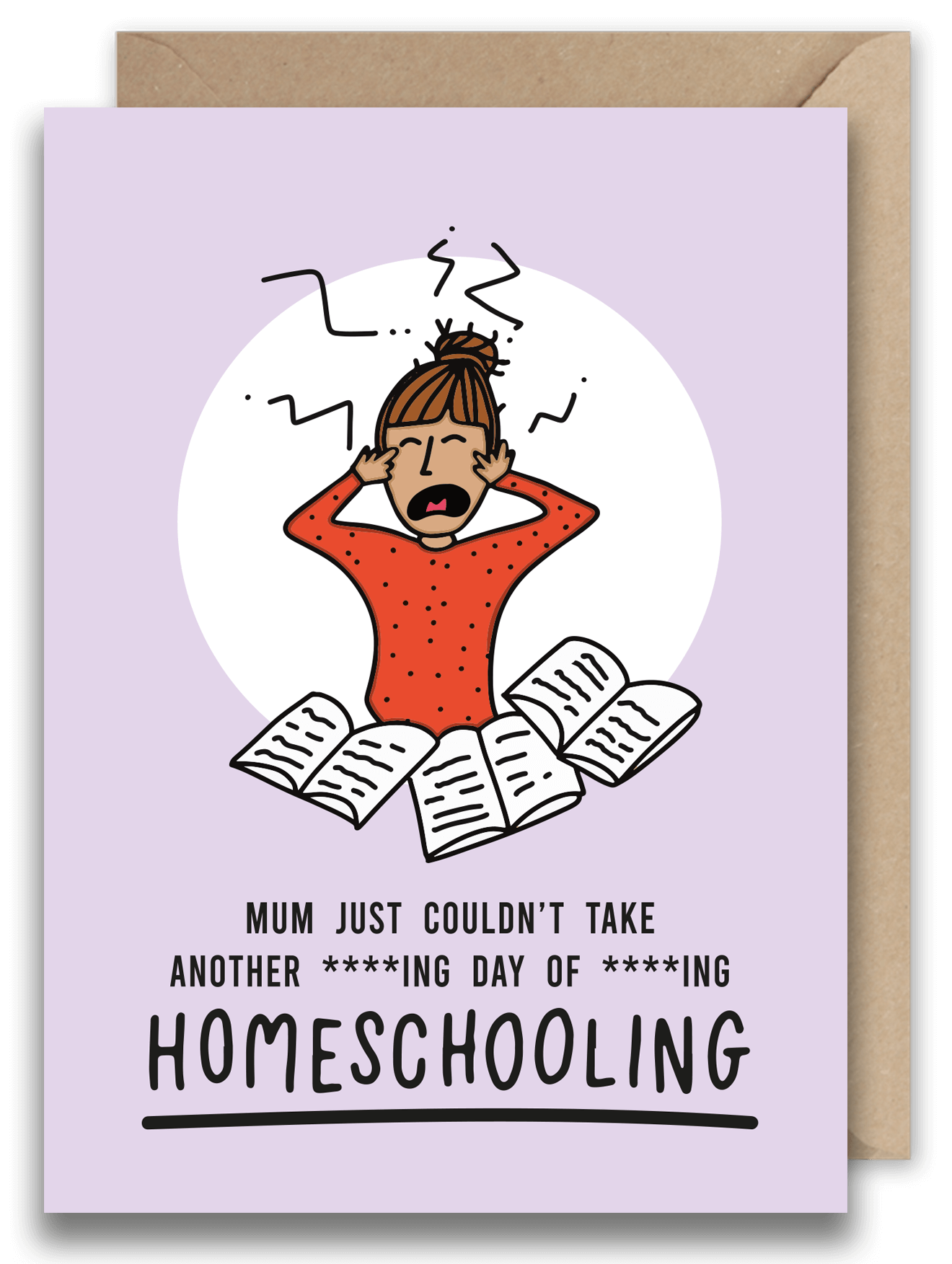 Homeschooling Mum
- Lockdown Mother's Day Card
Mum just couldn't take another ****ing day of ****ing HOMESCHOOLING.
The reality of homeschooling during a pandemic - nailed it to a t!
Hilarious lockdown card for all those Mum's out there doing a bloomin' amazing job keeping those kids educated - YOU ROCK!

Please be aware, this card may arrive in a different package to other designer's cards.
£3.50
Size A6
Blank Inside
Printed on high quality card, comes with a Kraft envelope & is sealed in a cellophane pocket.
It will be sent to you via Royal Mail First Class in a brown board backed envelope to prevent bending.