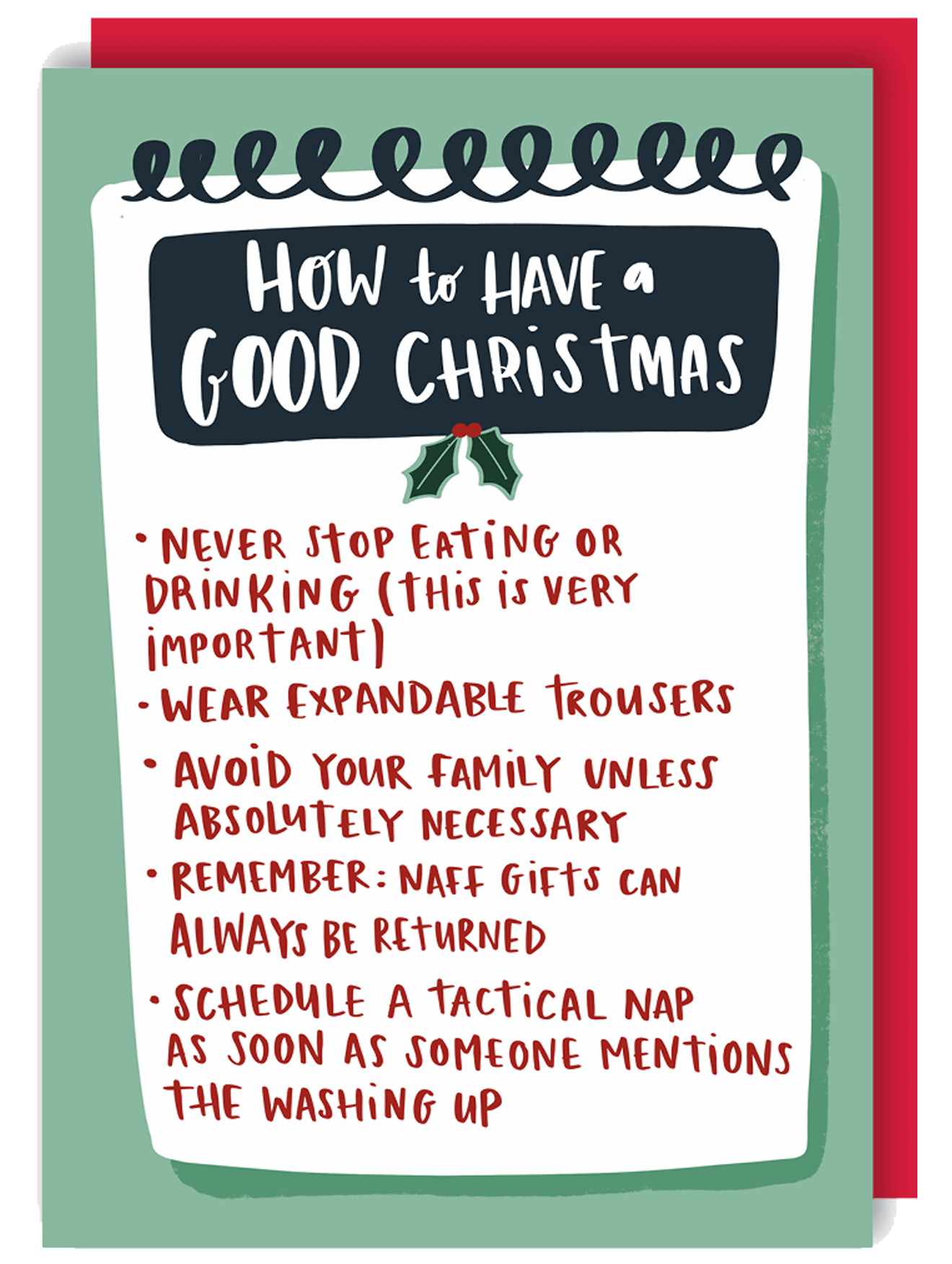 How To Have A Good Christmas
- Funny Christmas Card
How to have a good christmas - tactical naps when washing up needs to be done, expandable trousers and returning naff gifts. The best kind of Christmas in our books.
Designed by the gorgeous Lucy Maggie Designs.
Please be aware this order will be sent separately to other designer's cards.
£3.80
120 x 170 mm greetings card with matching envelope.
Blank inside.