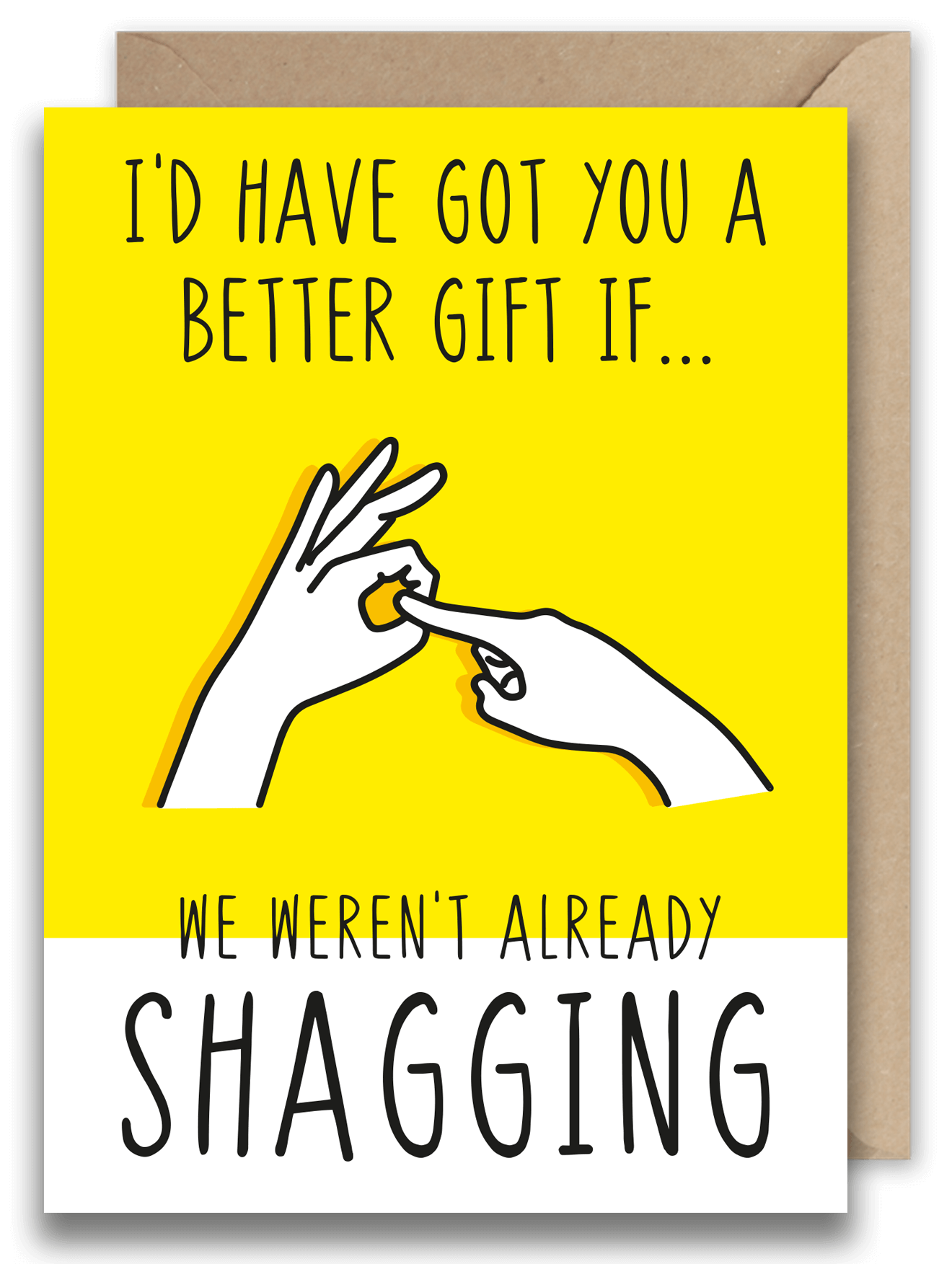 I'd Have Got You A Better
Gift If...
I'd have got you a better gift if we weren't already shagging... naughty card that just hits the spot! HAHA
£3.50
Size A6
Blank Inside
Printed on high quality card, comes with a Kraft envelope & is sealed in a cellophane pocket.
It will be sent to you via Royal Mail First Class in a brown board backed envelope to prevent bending.