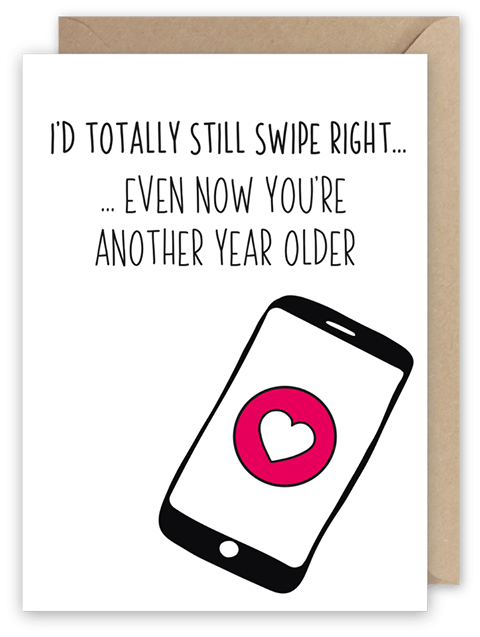 I'd Totally Still
Swipe Right...
I'd totally still swipe right... even now you're another year older.
That's true love right there!
£3.00
Size

A6

Blank Inside
Printed on high quality card, comes with a Kraft envelope & is sealed in a cellophane pocket.
It will be sent to you via Royal Mail First Class in a brown board backed envelope to prevent bending.