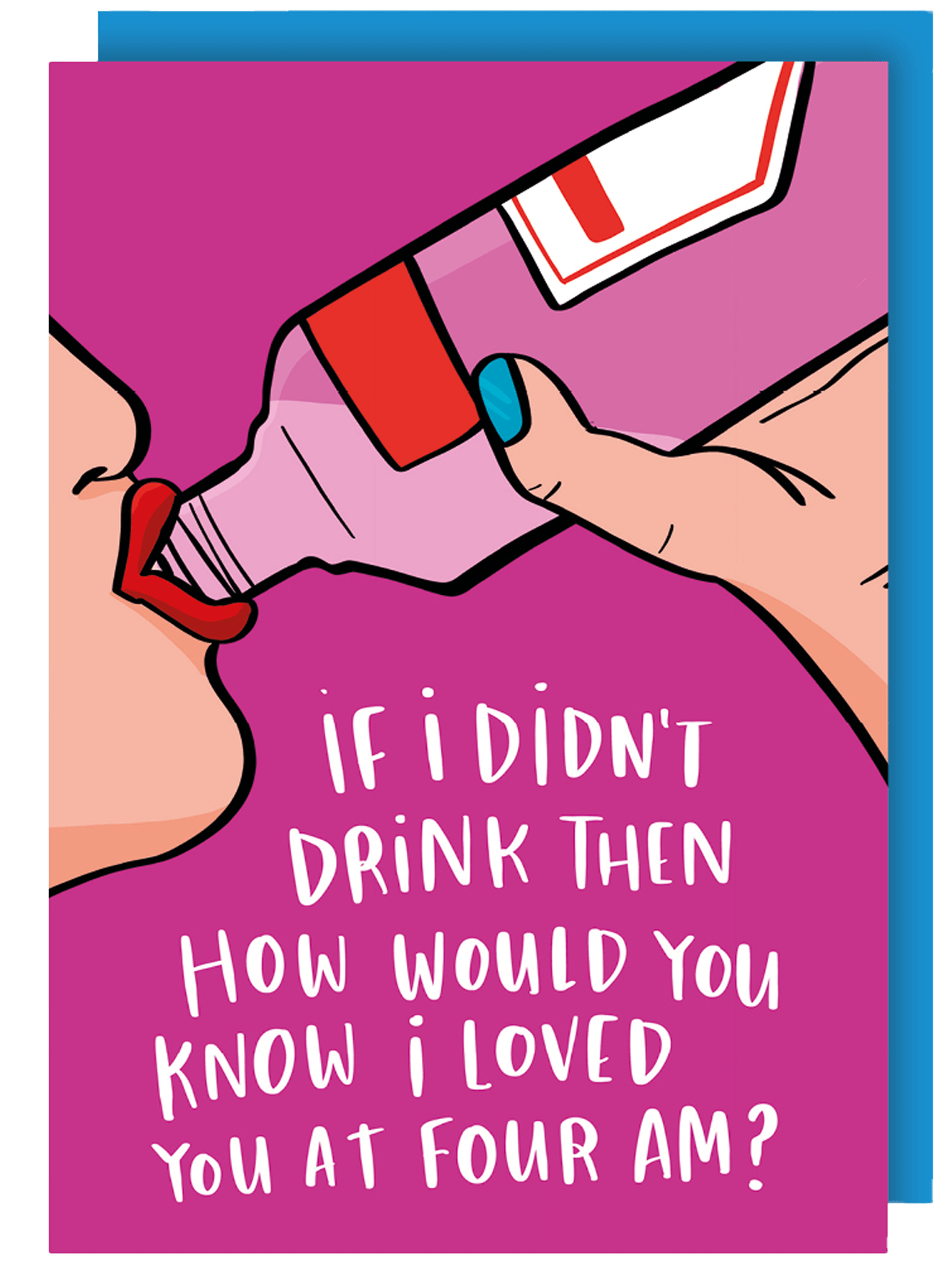 If I didn't drink... 4am
- Drinking Card
If I didn't drink then how would you know I love you at 4am... a perfect card for that go to person that answers your calls in the early hours of the morning when you're slurring, giggling and a total blubbering mess. They love you really!
This hilarious card is designed by our good friend Lucy at Lucy Maggie Designs.
Please be aware this order will be sent separately to other designer's cards.
£3.50
120 x 170 mm greetings card with matching envelope.
Blank inside.