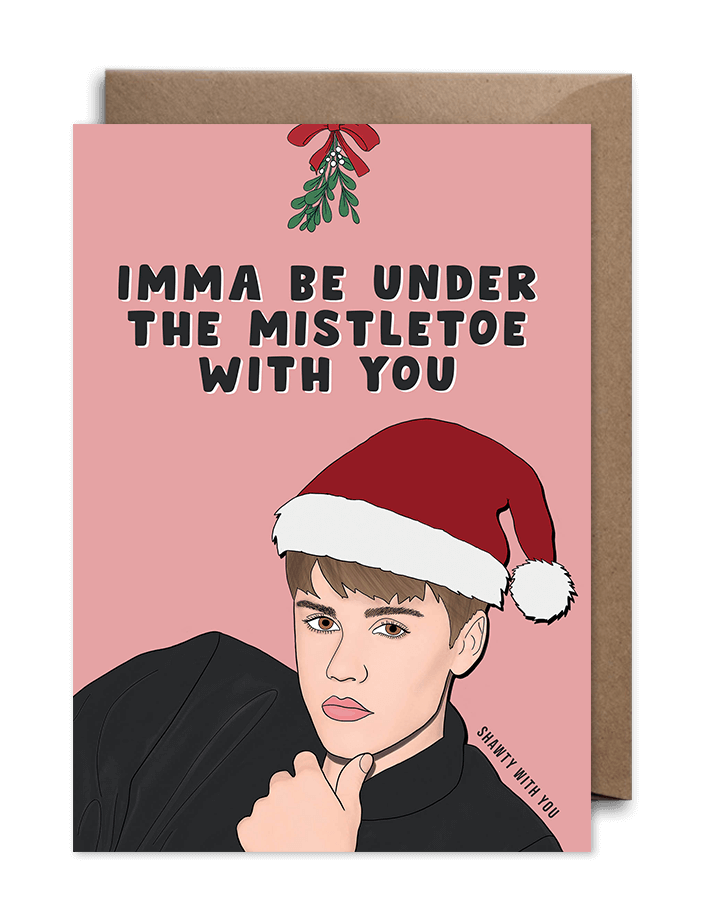 Imma Be Under The Mistletoe With You
- Justin Bieber Christmas Card
Imma Be Under The Mistletoe With You - Justin Bieber Christmas Card.
Designed by the gorgeous Adele at Bonne Nouvelle.
FREE delivery on all orders.

This card will be sent separately to any other designer's cards.
£3.80
Professionally printed with high quality inks
Matching Kraft envelope
Measure at 127 x 178 mm
Designed & printed in the UK!