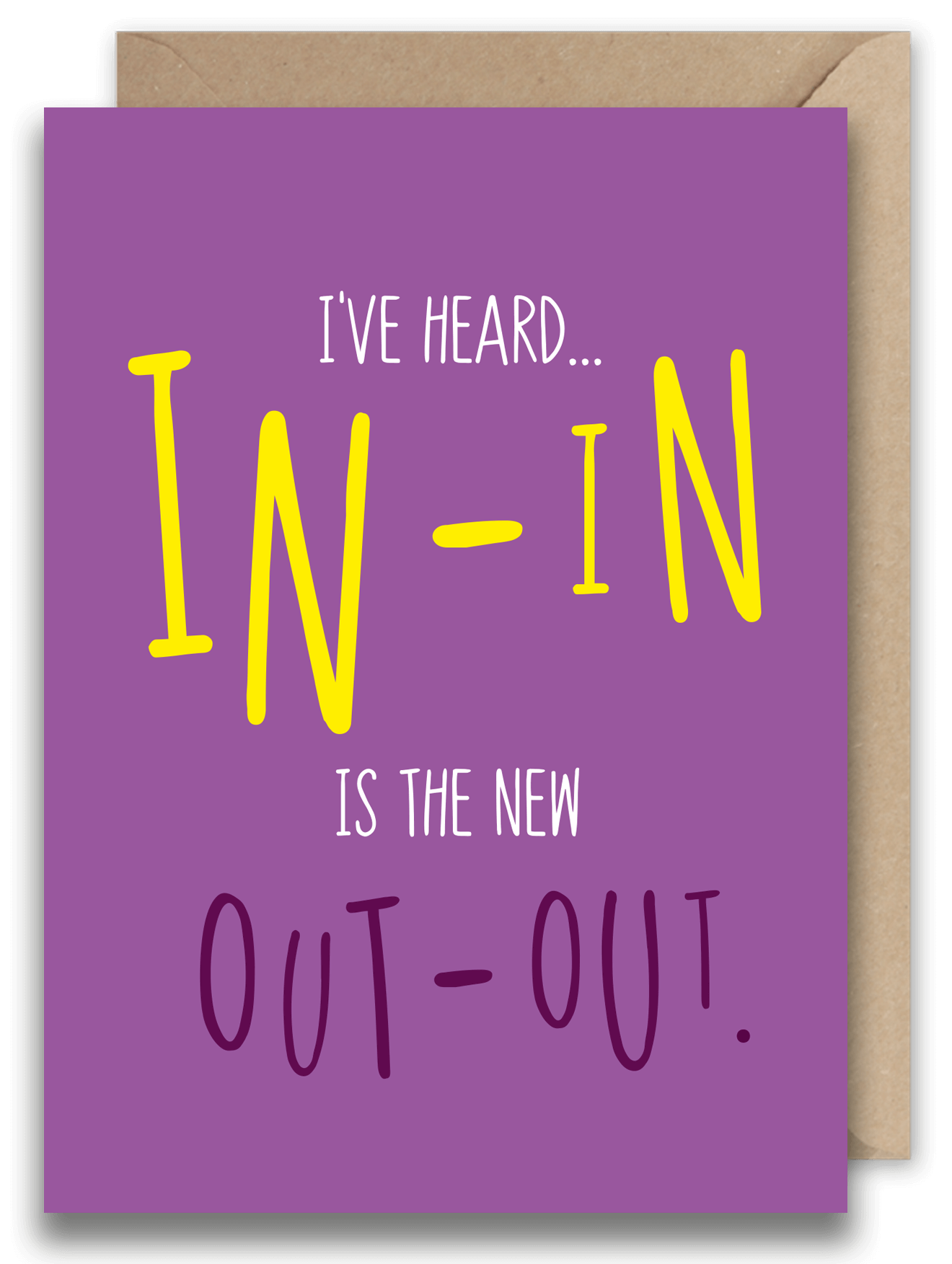 In-In is the new Out
- Out
I've heard in-in is the new out-out...
Get those Jim jams on (if you haven't already), face mask on, gin and tonic in hand and the pub quiz with your friends on Zoom... going out is totally overrated. Self isolation is not all that bad...
£3.00
Size A6
Blank Inside
Printed on high quality card, comes with a Kraft envelope & is sealed in a cellophane pocket.
It will be sent to you via Royal Mail First Class in a brown board backed envelope to prevent bending.