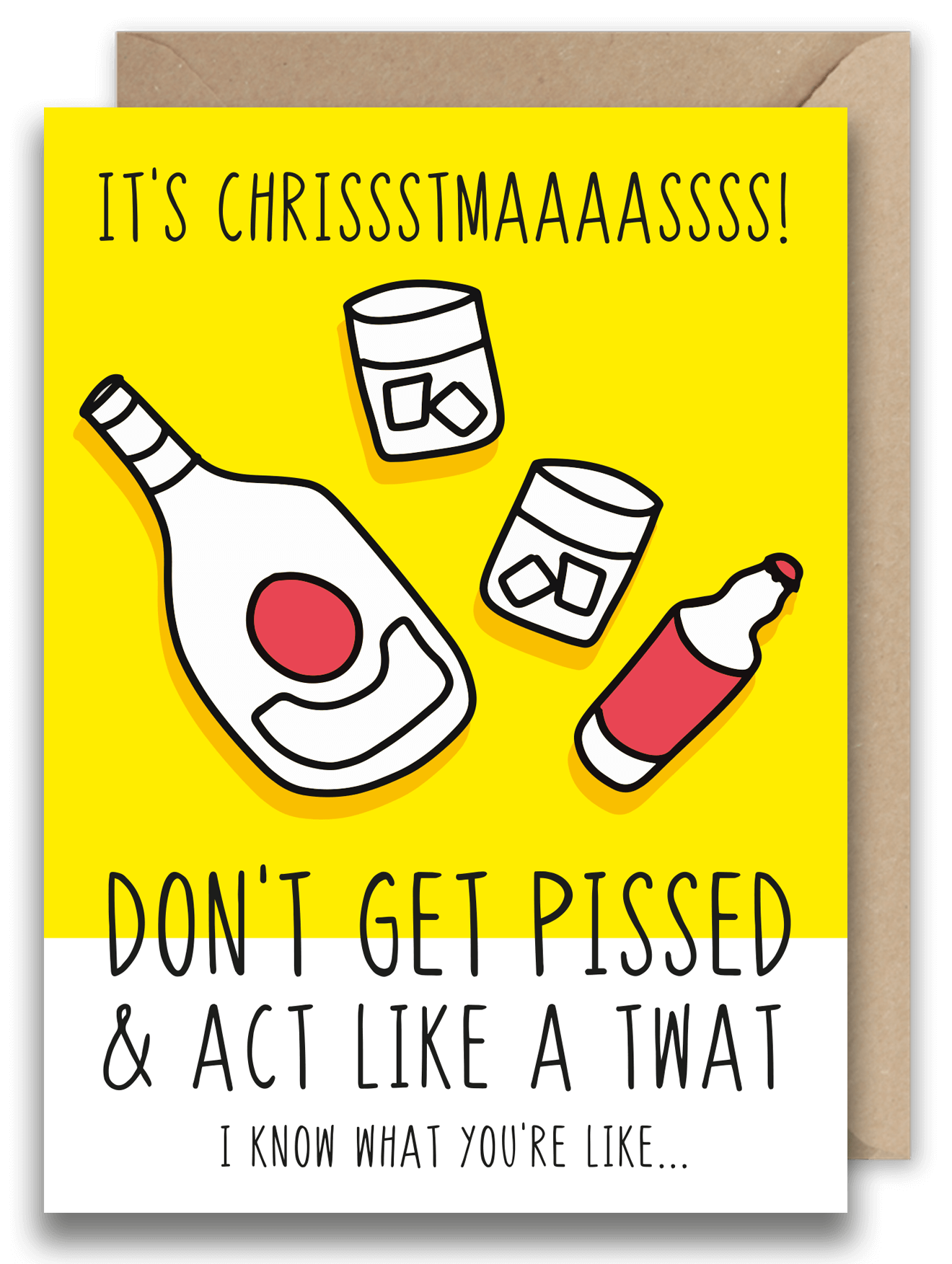 It's Christmas... Don't Get Pissed & Act Like
A Twat
I mean there is always one that ends up acting like a fricking twat at the family gathering or work's Christmas do... This naughty little Christmas card is the perfect way to tell that pisshead to not act like a plonker...
£3.20
Size A6
Blank Inside
Printed on high quality card, comes with a Kraft envelope & is sealed in a cellophane pocket.
It will be sent to you via Royal Mail First Class in a brown board backed envelope to prevent bending.