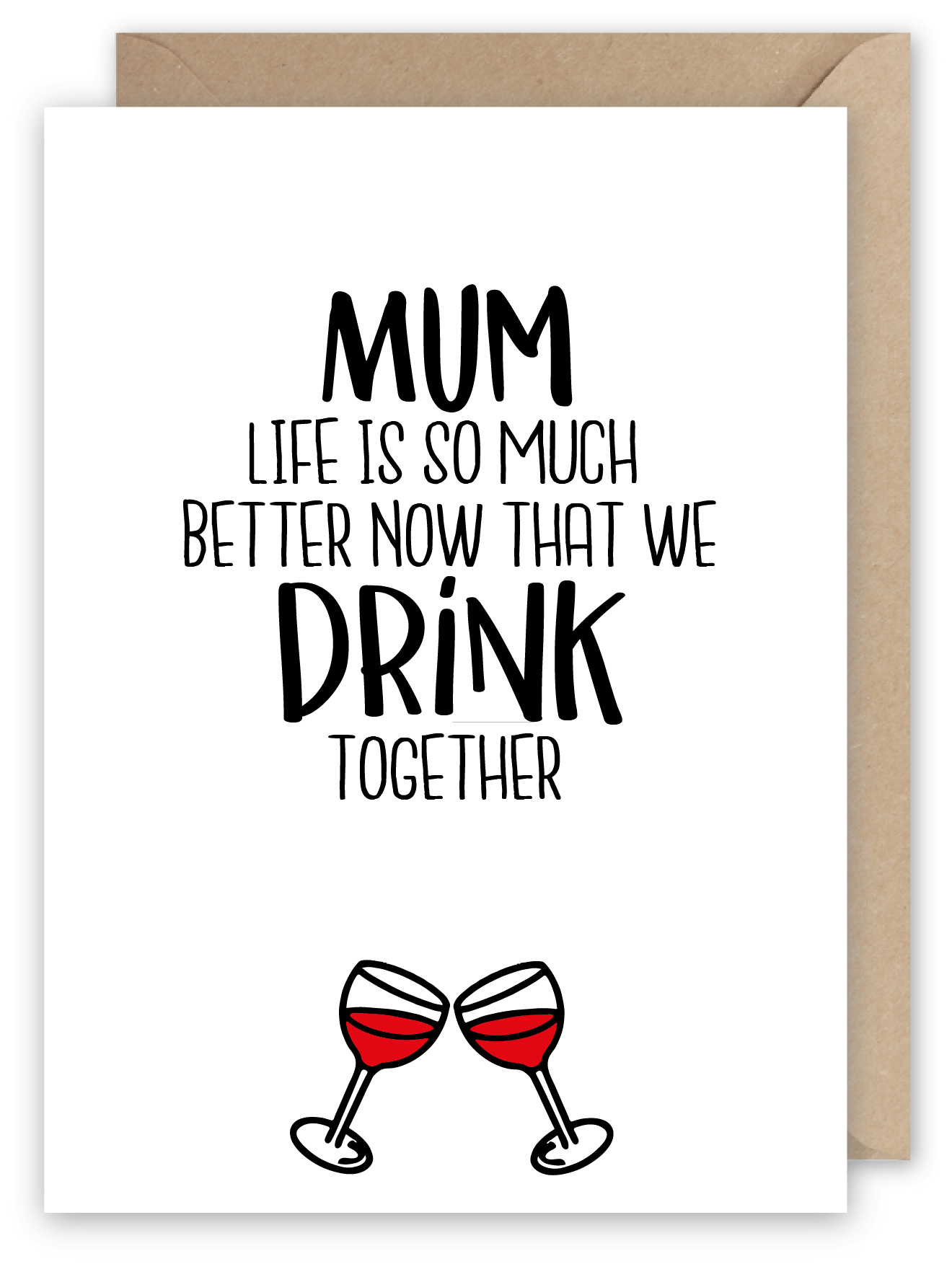 Mum Life Is So Much Better Now That We
Drink Together
This card is the absolutely perfect if your Mum and your's relationship has reached the 'drinking together' stage. It's funny how we go from being totally embarrassed of our Mum's through our teenage years to then growing up, getting tipsy and having a right giggle with them. Cheers to that!
£3.00
Size A6
Blank Inside
Printed on high quality card, comes with a Kraft envelope & is sealed in a cellophane pocket.
It will be sent to you via Royal Mail First Class in a brown board backed envelope to prevent bending.