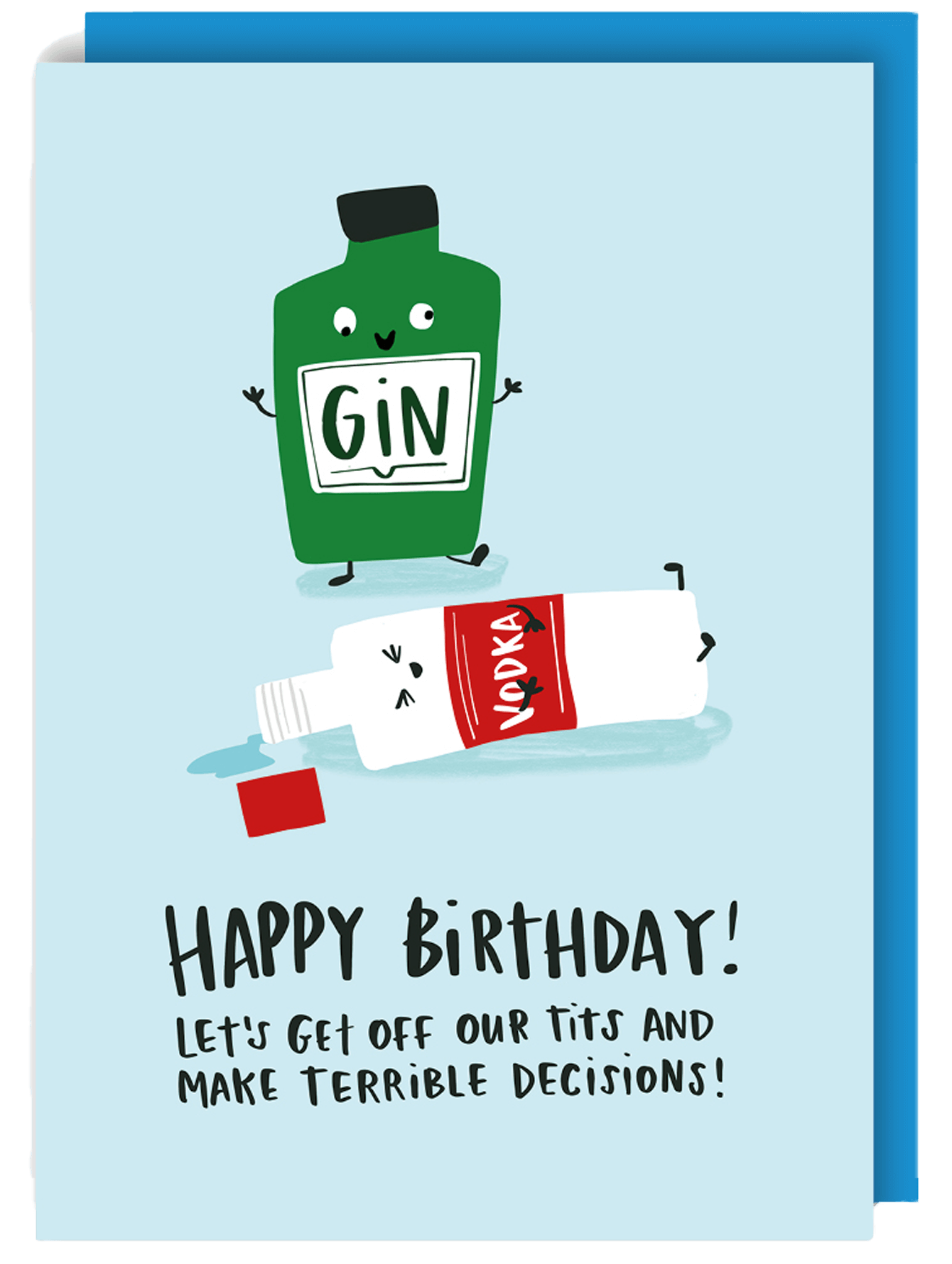 Off Our Tits and Make
Terrible Decisions
Happy Birthday! Let's get off our tits and make terrible decisions... hilarious card that sums up a classic birthday booze up - full of all those dance moves, shots and drunken phone calls that all seem a great idea at the time ha!
This funny bday card is designed by our good friend Lucy at Lucy Maggie Designs.
Please be aware this order will be sent separately to other designer's cards.
£3.80
120 x 170 mm greetings card with matching envelope.
Blank inside.