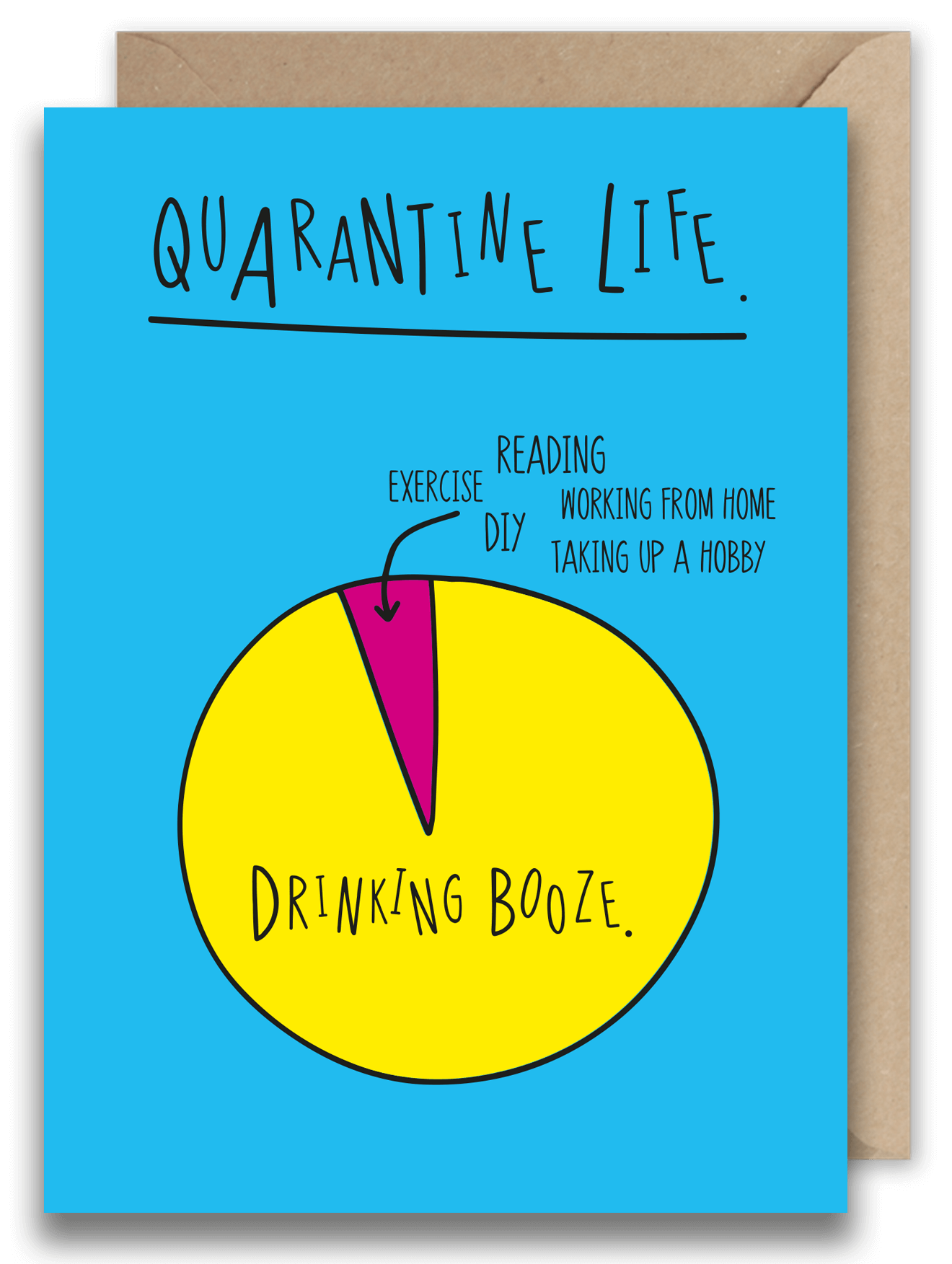 Quarantine Life
- Funny Lockdown Card
Quarantine life summed up to a teeeee... it's not all that bad being stuck in a house full of booze.
This is from our set of Self Isolation cards, to keep everything smiling through these tough times. Corona virus is a bitch but we will not let it destroy our sense of humour, that is for sure.
Out of stock
Size A6
Blank Inside
Printed on high quality card, comes with a Kraft envelope & is sealed in a cellophane pocket.
It will be sent to you via Royal Mail First Class in a brown board backed envelope to prevent bending.