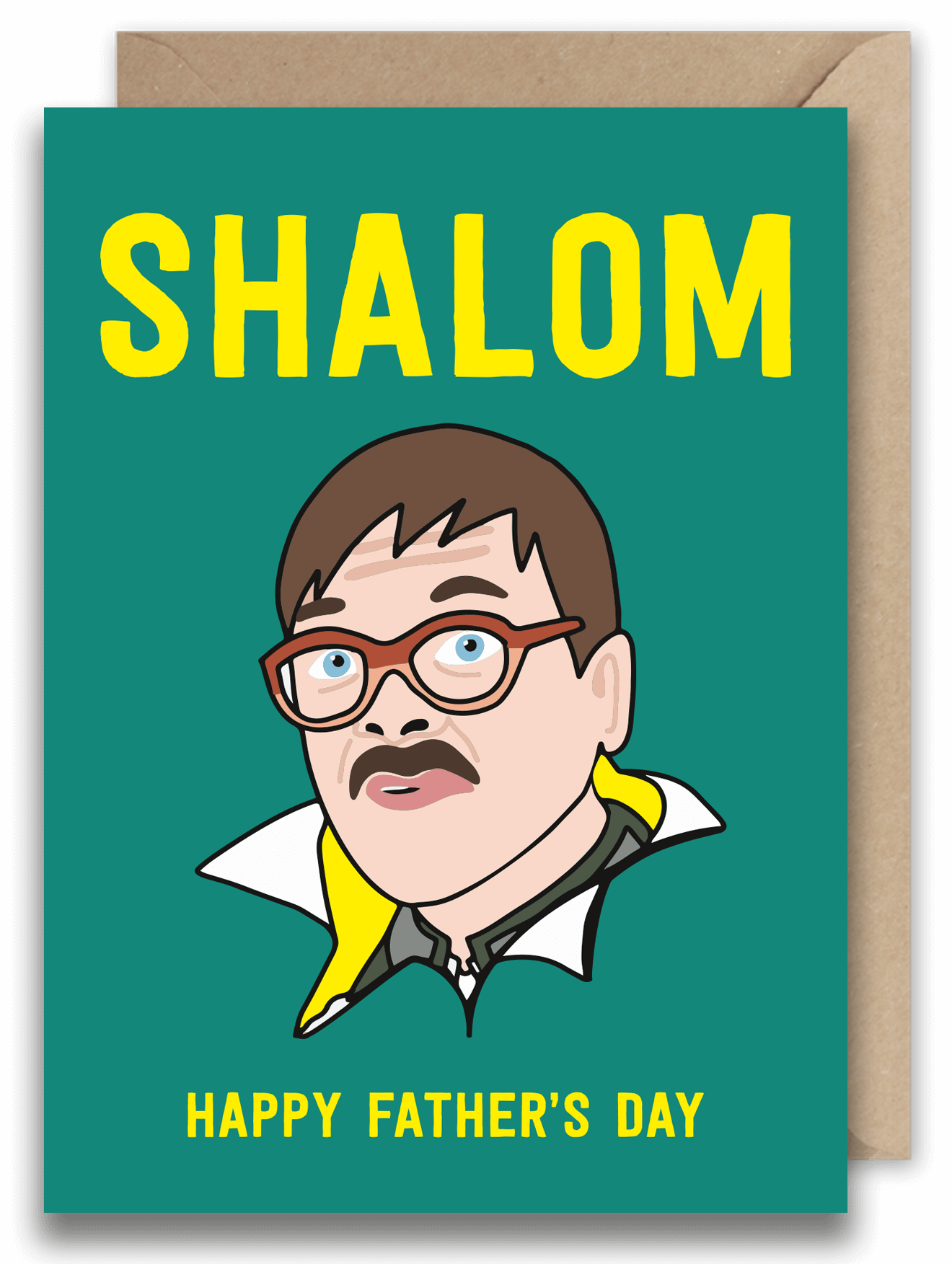 Shalom, Happy Father's Day
- Jim Friday Night Dinner Card
Oh my goodness we absolutely love Jim from Friday Night Dinner here at Pheasant Plucker. Shaaaloooommm... whatta great card to send to your Dad for Father's Day this year!
Out of stock
Size A6
Blank Inside
Printed on high quality card, comes with a Kraft envelope & is sealed in a cellophane pocket.
It will be sent to you via Royal Mail First Class in a brown board backed envelope to prevent bending.