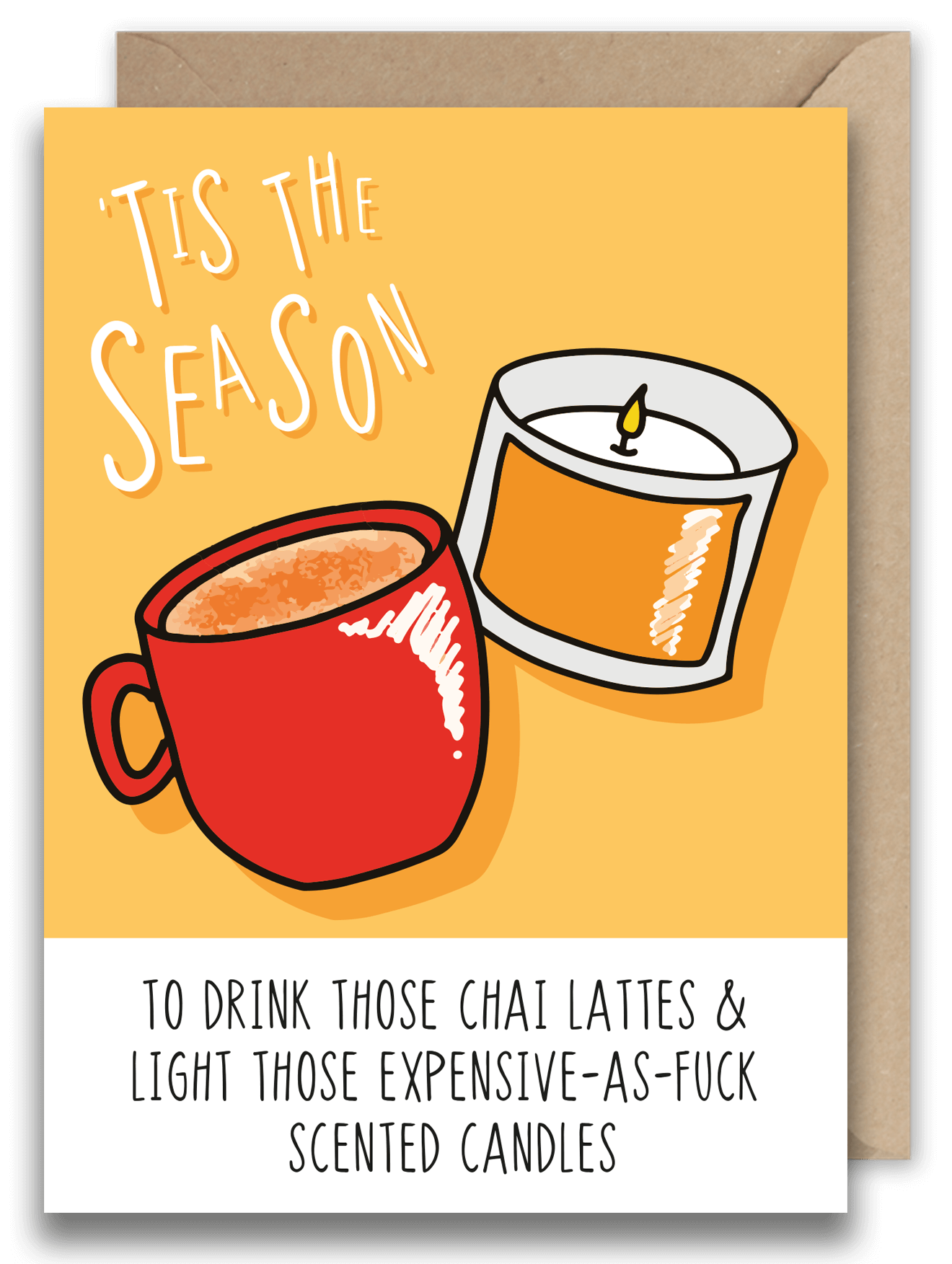 'Tis The Season... Chai Lattes & Expense-As
- Fuck Candles
'Tis The Season... to drink those chai lattes and light those expensive as fuck scented candles. Blooming heck I love a good scented candle - who doesn't? This card is definitely our cup of tea... or should we say latte?
£2.80
Size A6
Blank Inside
Printed on high quality card, comes with a Kraft envelope & is sealed in a cellophane pocket.
It will be sent to you via Royal Mail First Class in a brown board backed envelope to prevent bending.