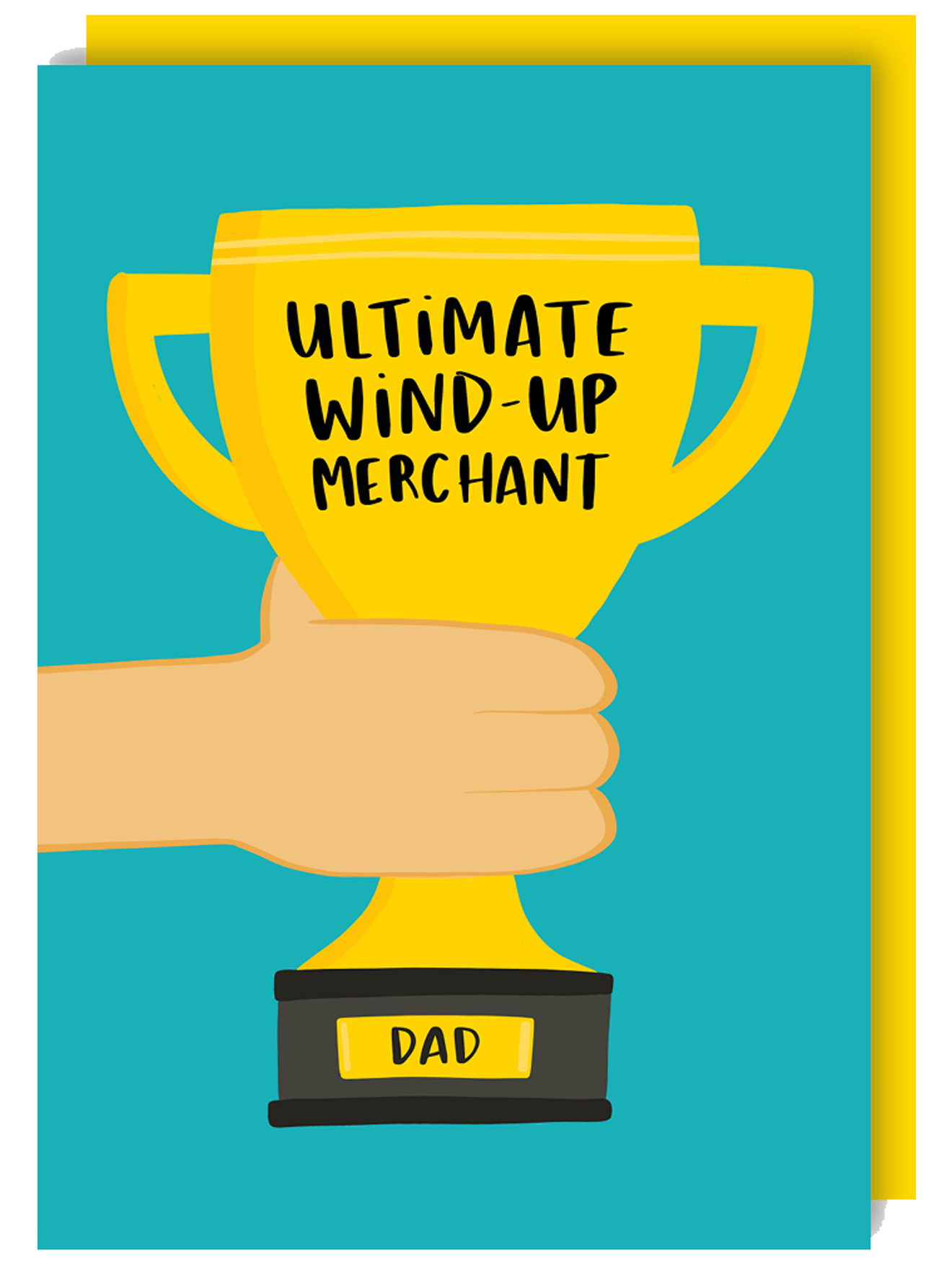 Ultimate Wind-Up Merchant
- Father's Day Card
When your Dad winds you up all the fricking time... this card is PERFECT. You've got to give it to him, he's earnt that award.
This hilarious card is designed by our good friend Lucy at Lucy Maggie Designs.
Please be aware this order will be sent separately to other designer's cards.
£3.80
120 x 170 mm greetings card with matching envelope.
Blank inside.