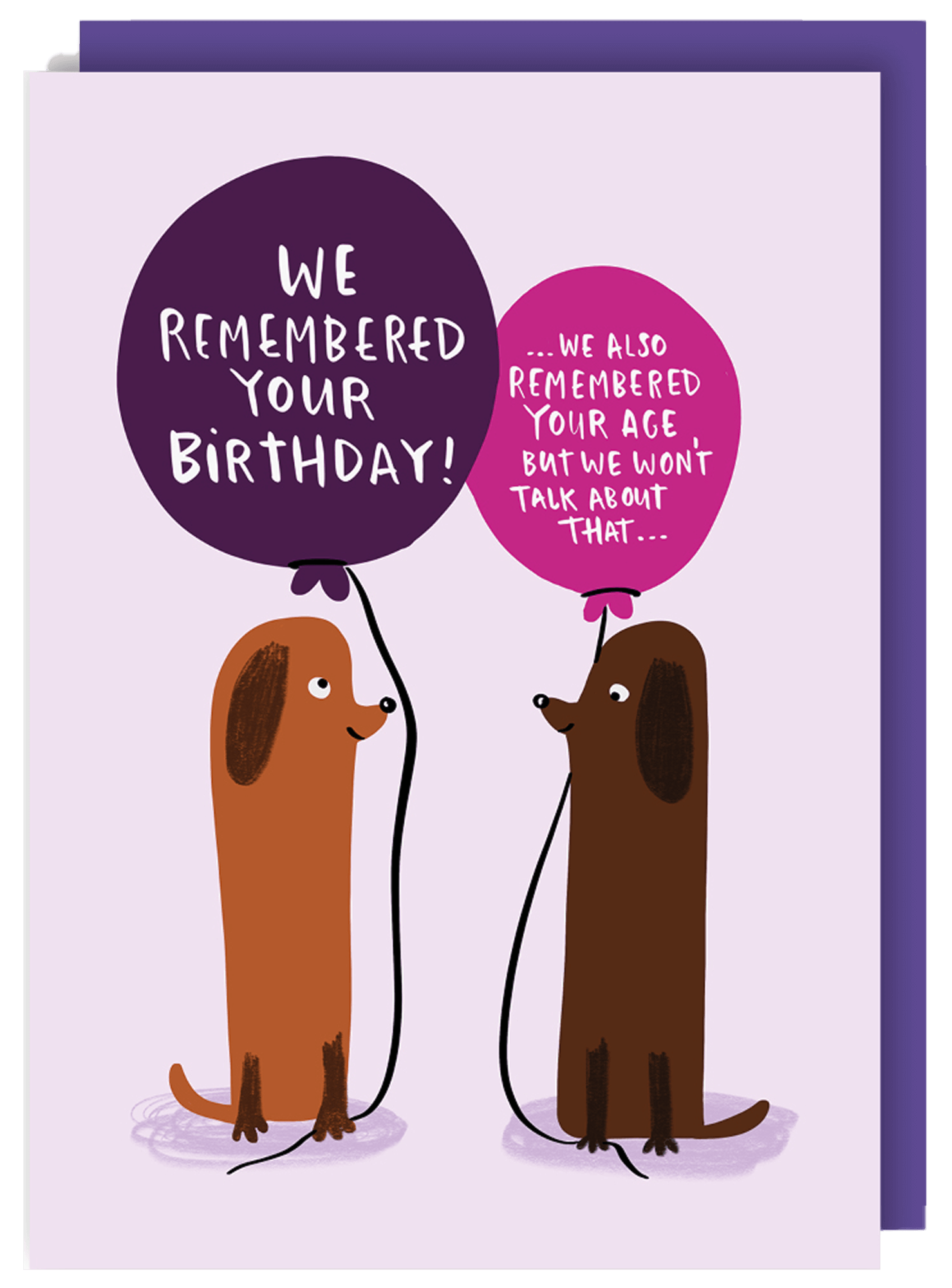 We Remembered Your Birthday
- Cute Funny Dog Card
We remembered your birthday... and your age but we won't talk about that. Cute dog card with a cheeky little twist.
This naughty little design is by our lovely friend Lucy at Lucy Maggie Designs.
Please be aware this card will be sent separately to other designers' cards.
£3.50
120 x 170 mm greetings card with matching envelope.
Blank inside.