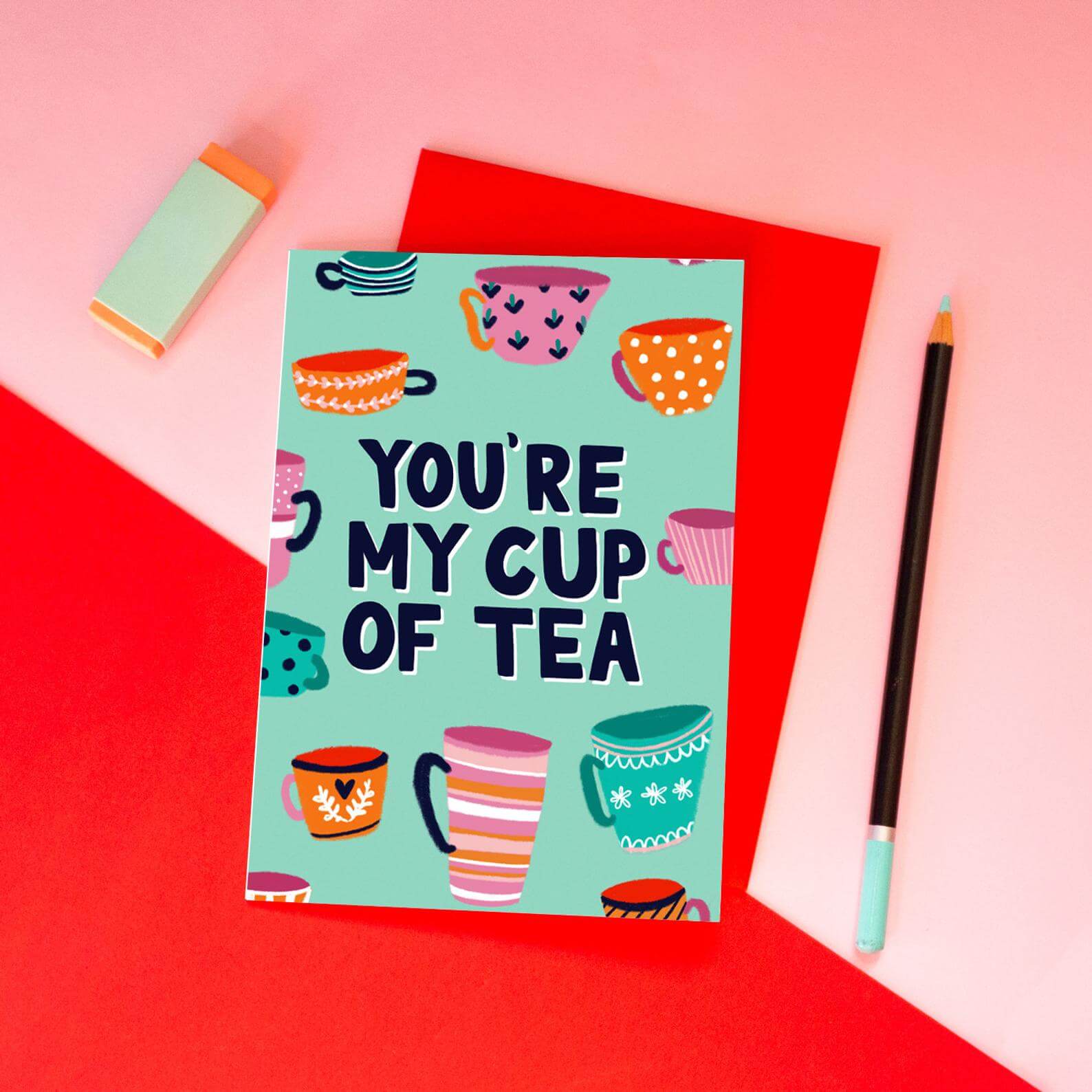 You're My Cup Of Tea
- Valentines / Love Card
You're my cup of tea - we love this card! It's perfect to send as a Valentines card, anniversary card or just because... especially if you're sucker for a nice brew.
This cute card is designed by the cheeky Lucy from Lucy Maggie Designs.
Please be aware, this card may be sent separately to other designer's cards.
£3.50
120 x 170 mm greetings card with matching envelope.
Blank inside.